You've been wanting to buy a garden room for a long time now, and you finally have the funds to make it happen. That's when you rush headlong into a purchase and realize (after the money has been spent) that you've made a few crucial mistakes.
There are a lot of garden rooms out there, and they come in a wide range of prices and layouts. It can all be very confusing if you don't know what you're looking for, but as long as you do your homework before making a purchase, you'll be able to better understand what you're spending your money on.
A garden room is a significant purchase – you should know what you're doing the first time around to avoid wasting your time and money. Let's take a look at 11 frequent errors people make buying a garden room to help you avoid making the same mistakes!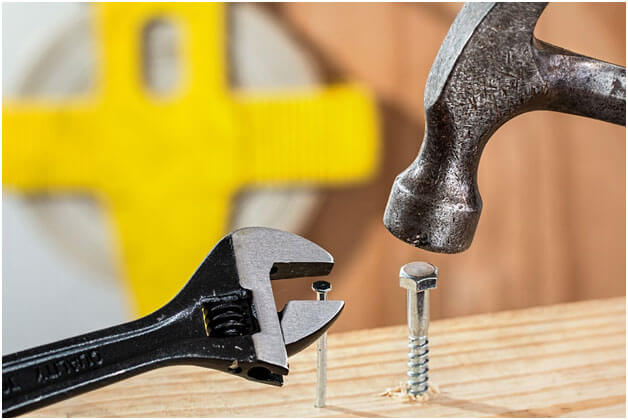 Lack of planning
In most cases, outbuildings fall into a category known as "permitted development" and usually do not require planning permission (which would subject you to rules, conditions, and regulations).
With that being said you must still adhere to certain conditions that revolve around distance, height and size. Many homeowners have been forced to move or outright remove garden rooms from their properties because they violated local planning laws.
Ultimately, compliance of local planning laws falls on your shoulders. If you violate the rules that are set in place, you may run into problems with the local planning department.
Investing in a foundation
What good is a garden room without a solid foundation? Make sure you ask your supplier if the foundation is included in the price of the entire room. If you don't, you may be in for a very unpleasant surprise – an added expense to the price tag!
The price of the foundation may or may not be included in the final price of your garden room. Don't be like the many unfortunate individuals who were hit with unexpected expenses because they had no clue that the foundation wasn't part of the package.
It would also behove you to ask what type of foundation is being used. Is it made from stable materials that will last for the long term, or is the foundation composed of a weaker material that won't last as long? The more informed you are the better.
Non insulated rooms
Don't just assume a garden room is insulated – make sureit's insulated! A common mistake many people make is they jump into a purchase to only find later on that their garden room isn't insulated! Now they have to come out of pocket to add insulation themselves.
Make sure you talk with the sales representative and ask the right questions. Ask them what type of insulation is used and how well the room is insulated. You may be surprised how much information you may derive from just a few simple questions.
Purchasing a garden room without a guarantee
Though affordable, garden rooms aren't cheap, so it should come as no surprise that many purchases are backed by a guarantee of some kind. Don't find yourself in a situation where you purchase a garden room and find there's no guarantee to back the money you've invested.
If you run into a company that doesn't guarantee their garden rooms than you should be on your guard. Guarantees ensure that if something is wrong with the product than your money can still be recovered.
Interior finish
Don't jump into a purchase without first knowing what the interior looks like. You may envision that it looks one way, but find out later on that it looks like something else entirely. If you see an image of a garden room with an interior you like inquire into whether the image is accurate, or if you need to make extra purchases to get the same product.
Optional extras
The vast majority of garden rooms offer basic designs. Adding on extras, however, can be one way to break the bank if you're not careful. Sometimes catalogue images may include extra items that aren't necessarily included with the garden room itself.
That doesn't mean the company in question is attempting to trick you. That just means you need to ask questions before whipping out your credit card.
Inquire into what you'll actually be getting when you make your purchase. Don't set yourself up for disappointment because you assumed that your garden room would come equipped with everything you saw in a catalogue. Ask questions and find out what you're really getting!
Not investing in quality doors and windows
Your doors and windows should really be the only moving parts to your garden room meaning one thing – you need to invest in high-quality opening and locking mechanisms.
You can decide to cheap out on this aspect of your garden room, but you'll most certainly come to regret it later on down the line. Whether it's hot outside or cold, your windows and doors should be suited to maintain a constant, comfortable atmosphere within the structure.
To ensure this happens, every door and window should be equipped with thermal insulation that traps in heat during the winter and cold air doing the summer. Not investing in quality windows and doors is a mistake you'll come to regret when you're unable to maintain a comfortable temperature in your garden room.
Getting the wrong construction type
There are generally two types of ways that garden rooms are constructed. The first method is the modular system.
Modular systems are built piece by piece in a factory. When the pieces have all been completed, they are all bolted together. The beauty of this system is that it increases the speed of production, it costs less to manufacture, and eliminates the assembly process as the actual assembly of the building is done on site.
The primary disadvantage of modular systems is that you will be restricted in terms of unique designs. You will have to work with a standard size and design no matter what.
The second common construction type is traditional timber frames. Timber frames have essentially been used since antiquity and has stuck around for tens of thousands of years due to its effectiveness.
Knowing the type of garden room, you're purchasing can save you a significant amount of money. Otherwise, you may end up overpaying for something that you may not necessarilyneed.
Heating, electricity and lighting
It would be a tragedy if you purchased a garden room without thinking about heating, electricity and lighting. You will most certainly require all three in your new garden room regardless of your intentions.
While some garden rooms offer these features, some do not. You may have to pay more to upgrade your garden room with the proper components needed for proper heating, electricity and lighting.
That means wiring will have to be run throughout the room – an expensive endeavour that may sneak up on you if you're unaware. Make sure you understand what you're getting into before spending a dime.
Neglecting ventilation
One thing a lot of people overlook when they purchase a new garden room is ventilation. They're often so focused on the other aspects of the garden room that they don't consider the fact that the room needs proper ventilation at all times. Good air circulation is important for a variety of reasons.
For instance, proper circulation acts as a barrier against condensation from entering the building. Just as importantly an environment that's free of excessive levels of moisture will ensure that you won't suffer from any unfortunate health issues and also serves to protect the contents found in the garden room.
Delivery and on-site installation charge
Most ordinary people don't have the skill set or know how to deliver and install their own garden room. Thus, they rely upon companies to do it for them. The main problem lies with the fact that many people don't consider the fees associated with this service.
Don't misunderstand, there's nothing wrong with delivery and installation fees. However, problems arise when these fees are unexpected. Inquire into how much these fees are and determine whether or not they fall into your budget.
Avoid these frequent mistakes
Finding the right garden room doesn't have to be a painstaking and expensive endeavour. However, making mistakes can cost you time and money which may sour the entire experience.
It doesn't matter what type of garden room you decide to get, just take the time to read the details, specifications, and terms and conditions before you whip out your credit card and make a costly mistake!
Purchasing from a reputable company is the key. Project Timber has more than fifty years of experience offering a wide variety of garden buildings such as sheds, summerhouses, log cabins and much more. With free shipping and 0% finance interest rates we can't be beaten. Contact us today to learn more!