A garden room is an ever-popular addition to many households; offering a touch of added luxury and practicality to the home.
Of course, as with all home enhancements, to ensure that your garden room works for you, and that you get the most enjoyment from it, the key is to make sure you create it in the most appropriate way.
In this article, we'll offer up some important tips that can help you to create a garden room that will provide you with years of happiness.
What will you be using the garden room for?
When you create a garden room, presumably you will have given some thought to what purpose it will have.
Is it for working on your hobbies, additional space as a home-worker, or simply a place to retreat, chill out or indulge in some peace and quiet?
Having a clear understanding of what you want the garden room for will help you determine the best way to bring it to life.
Where will it be located in the garden?
Having a clear understanding of what you want the garden room to be used for should then give you a better idea of where to position it within your outdoor space.
Obviously, all gardens are different shapes and sizes, and will all have varying layouts and amounts of space to play with.
For practicality you might consider locating the room on or adjacent to your patio and the back of the house, providing easy access if you're doing some work.
Alternatively, if you're seeking a bit of privacy and peace, a location in a quiet area away from the house, and secluded from the neighbours, might be preferable.
How will it be built?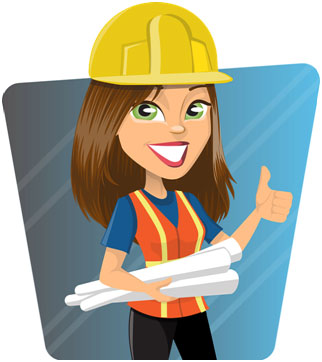 Again, the structure of the garden room will largely be dependent on the reason for its creation.
The beauty of modern garden rooms is that there are a wide variety of options from which to choose, including:
Re-converted sheds
Canvas or tent-style spaces
Shepherd huts
Full-on constructed rooms replete with insulation
Also, you might want to consider the option of amore temporary room-style solution for the summer months. Perhaps an elegant awning over your patio or decking area, with some well-positioned comfortable garden furniture. Some pretty outdoor lighting can further add to the effect and allow you to while away the hours after the sun has gone down.
Choosing your colours and decor
How you decorate the room is, of course, a personal choice. But consideration to the surroundings, and the vibe you want the room to give off should be made when you decide on colours and any ornamental trappings.
Bright colours can offer a vivid effect for a garden room, although think about whether this is more effective as the overriding colour, or if more effective as an impact 'splash' against a plain backdrop.
Bright cushions, for example, can be really effective juxtaposed against whites and creams.
Effective lighting
The lighting you choose will have a bearing on the garden room, depending again on what you will be using it for.
For a space of relaxation and enjoyment, then using items like fairy lights and lanterns can give the room that outdoorsy feel and enables you to spend your time and enjoy the space long after the sun has gone down.
Alternatively, if you are using the room for some work or activity then you'll need to consider appropriate lighting that will be suitable to the task at hand.
Matching your environment
Finally, remember that your garden room is not only an additional space for your home, but a specific area of your garden and outdoor space.
When creating a garden room, it's a really good idea to consider how it will integrate with the rest of the garden and surrounding areas.
This can be effectively achieved by using materials that you might typically find in a garden environment, but offer practical use for the room as well. For example, you could use timber as the frame for the room that matches your fencing.
Or, for a true integration of indoor and outdoor space, why not design your room with large, open doorways that allows the garden and the room to blend seamlessly into the other?
Creating a garden room in your home is creating a new space that offers so much potential, providing a haven for relaxation or a quiet space to get on with your work or hobby. Getting its layout and look correct at the start ensures a room that you can enjoy for many years to come.
In Post Image Credit: GraphicMama-team / Pixabay