There are numerous reasons why installing a garden room at your home can be a good idea. Additional living space. A place to work, exercise, entertain or simply to escape to and unwind from the stresses of work and modern life.
Yes, a garden room can be an amazing addition, offering practical and lifestyle benefits as well as adding overall value to the home itself.
So, if you're considering making a new room an attractive addition to your garden, then here's our guide on the essential things you need to know.
Why do you want a garden room?
Before you get started creating and installing your new garden room, make sure that you are absolutely clear about why you want one, and what you are going to be using it for.
That's not to say that garden rooms will only ever have one purpose. A well-designed room can be fairly easily re-purposed in the future.
But you still need to do your homework at the outset to ensure that it's as you want it once installed; keeping in mind the extent of versatility that you are likely to want from the room in the long-haul.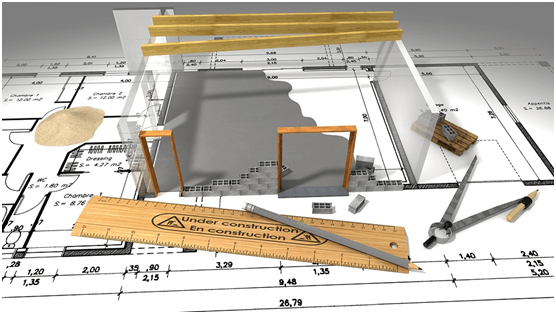 Research garden room designs
There are lot of different designs and structures from which to choose when you go for a garden room; each offering a different look, feel and practicality.
The design that you opt for will be based on factors such as:
Personal taste – do your preferences lend themselves to a traditional style garden room, such as a wooden finished shed-conversion style, or are you more inclined towards a contemporary look?
Your Garden – the room needs to fit into the style, shape and size of your garden. Do you really want to install a behemoth of a garden room that covers virtually all of your space (and likely would require some planning permission) when a small unobtrusive pod style could blend seamlessly into your smaller space while still offering plenty of room inside to enjoy?
Planning Permission or Building Regulations
It's quite likely that your garden room won't need to be subject to planning permission or building regulations; but you must ALWAYS check to ensure how you stand with your local authority.
The general rule of thumb is that a room with an eaves height of 2.5 metres and a maximum roof height of four metres with a dual pitched roof is unlikely to need planning permission in most cases. However, this is not a hard and fast rule and depending on where you reside and where the room is to be installed, it might be that you are subject regulation.
So please check before you start the installation.
What power will you need?
Your garden room is a separate and stand-alone space from the rest of your house. Therefore you need to consider what kind of electricity power you require for things such as lighting, computer, TV or other equipment and appliances.
Furthermore, you need to then consider how you are going to actually get this power installed. Working with a reputable supplier can help you have a garden room with pre-installed wiring for your electrical needs.
However, ensure that you are working with a qualified electrician so that the room itself is correctly hooked up to the mains of the house.
Also, if you are installing electricity into a stand-alone garden room, then you need to ensure that they comply with local authority building regulations.
What Insulation will you need?
When you choose a garden room for your home, think about how much insulation is needed.
After all, you're going be spending a lot of quality time out there, aren't you? You'll want it to be suitably insulated for the right ambient temperature.
Investing a little extra in your garden room can provide you with pre-installed insulation in the floor, walls and roof, providing a well-insulated environment.
It might seem like an unnecessary expense at the outset but when the nights get cooler you'll likely be very grateful for that added protection.
The construction process
Once you selected the garden room of your choice, then it's time for the construction and insulation.
Typically, a garden room is built off-site and then delivered to your home for assembly.
If you've selected a good quality company for your room then you can expect a pre-installation visit to survey the site and assess things like access and layout of the garden. . Then, ahead of the actual installation itself there will need to be preparatory work done to get the garden ready.
This will be tasks such as preparing the foundations or clearing foliage and other items so that there is enough space for the room to be installed.
The installation itself can vary in length, from a fortnight or so up to about a month – depending on the size, scale and complexity of the project.
Of course, additional aspects, such as plumbing in sinks or toilets or central heating can add time to the installation.
Maximising the look
Once the room is installed it's ready to be used pretty much instantly.
So get your furniture and other items ready to go, because once the builders leave, you can get cracking with moving in and making the room that stylish addition to the home that wished for from the outset.
A garden room offers a breadth of possibilities whether you have a wide expanse of land or a cosy back yard.
By going through the correct thought process and investing in the right room for your tastes and needs then they can provide your home with additional space for work, for play or for general comfort, for you and the rest of the family.