There is no doubt about it, insulated sheds can be used for many more purposes than a regular uninsulated one. If you are considering installing insulation then you probably already have a purpose in the back of your mind and that is the reason why you are spending the money to do this. There are many reasons why you might want to insulate your shed.
Housing for livestock or pets.
Storage for temperature sensitive items.
A home office.
Art or craft studio.
A guest room.
A summer house.
Your reason may be one of these or it may be something completely different that only you know about.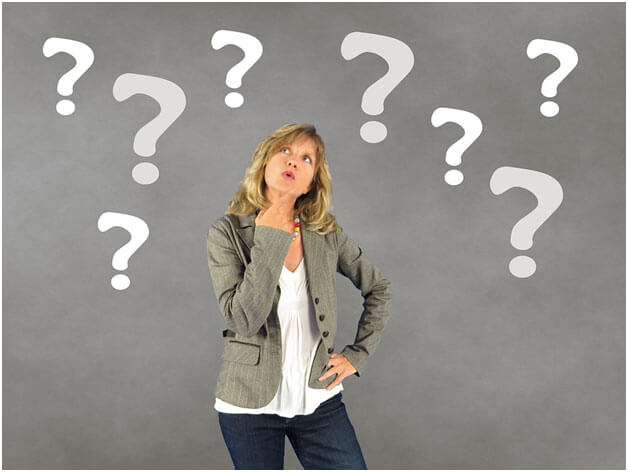 What kinds of insulation can we use?
Insulation comes in various forms and gives differing grades of insulation depending on which one you choose. Insulating a shed can be a DIY project but you need to know how to do it properly. If in doubt use a professional such as a carpenter.
There are many types of thermal insulation bought easily from your local builder's merchants.
Fibreglass roll. This type is commonly used for insulating lofts and attics. It comes in compressed rolls that expand when unpacked. It is easy to fill any width cavity but because of its thickness, it isn't suitable for cavities under 75mm deep. In order for the fibreglass to have its insulating effect, the fibres have to expand and trap air inside the mat. Because of the glass dust given off when this type is unwrapped, it is a good idea to wear a dust mask, goggles and gloves.
Rockwool roll or slabs. This is similar to the fibreglass roll but produces less dust when unwrapped. It is still wise to wear a dust mask, goggles, and gloves.
Cellulose insulation. Similar in application to fibreglass but completely biodegradable. Although cellulose is not harmful in itself, if you breathe it into your lungs it can cause breathing problems later in life. Therefore wear a dust mask.
Expanded polystyrene. This is the basic white expanded polystyrene used as packing material. Fo,r building purposes, it is sold in sheets of various thicknesses, widths, and lengths. This is easily cut with a saw or a craft knife. It doesn't produce breathable dust when it is cut but it will result in tiny chips that will need to be vacuumed up or else they blow just about everywhere.
Silvered insulation board. This is a polyurethane or polystyrene foam that has a silvered layer on one or both surfaces. Once again this comes in varying dimensions to suit your applications.
Expanding building foam. This isn't intended to fill the wall cavity, it's used to fill any small gaps that would otherwise allow draughts, insects or dust to enter the room.
If you decide to insulate your shed as a DIY project remember that you need a few more layers in your wall for other purposes. You need to have a vapour barrier that prevents condensed water vapour from coming in contact with wood or plaster and causing rot. Many types of insulation have a vapour barrier already attached so buying one of these will save you a job. You also need something to cover all the insulating layers so that:
Fibreglass doesn't end up floating around the room and into your lungs.
Cats and dogs love to scratch and chew fibreglass and polystyrene and it will finish up in their stomachs. This is especially true if the shed is intended to be an animal living area because a bored animal will soon have uncovered insulation all over the place. Kids tend to like picking at expanded polystyrene too so hide it from them as well.
You can decorate the surface or fit shelves.
The ideal sheet material for lining walls and ceiling will depend on the purpose to which you intend putting the insulated shed. If it's to be a storage building or a workshop then something practical and hardwearing like plywood or chipboard would be good. If it's to be used as a guest room or a home office then use something softer and less sound reflective such as plasterboard. Of course, if you intend to build a sauna in your garden then you will require a warm, waterproof and easily washable surface such as a hard synthetic material like Formica or melamine. The company who is supplying your sauna equipment will be able to advise you on your choice.
Lastly, if the shed is going to be a living room or office you will need to decorate the board with paint or wallpaper, otherwise, keep the surface natural.
Insulated windows and doors
It is no use insulating the walls and ceiling if you aren't intending to change the windows and doors. The ones that come ready fitted to sheds are notorious for being thin and poorly fitting. You will need double glazed windows and a strong insulated door, not only for insulation purposes but also to safeguard your property from theft.
While we are talking about completing the insulation, we mustn't forget the floor. Your feet are in contact with the floor at all times so spend some money on insulating that. You will probably need to fit a false floor with insulation underneath and maybe consider some carpet too.
Reasons to have insulation.
The obvious reason is to ensure the temperature and humidity inside the shed is independent of the outside conditions.
If you intend housing animals, it makes sense that the interior should be nice and warm in the winter and cool in the summer.
A storage shed is a useful addition to your property. If you live in a region that has cold and wet winters, or scorching hot summers, then the most obvious benefit is to reduce the effects of the extreme conditions on what is inside the shed. Extreme temperatures and humidity can damage sensitive equipment, electronics, paints and many more items. Properly insulating a shed will stabilise the temperatures and humidity and give you a climate controlled area where you can increase the lifespan of your belongings even if they are in storage for many years.
A home office will be occupied all year so the temperature inside will need to be comfortable at all times and in all weathers without excessive use of a heater. Computers, printers and paper do not enjoy being exposed to extremes of heat and cold so thermal insulation is essential. Thermal insulation also provides some acoustic insulation which is just what you need if you are on the phone to a client and you don't want the nosey neighbours to hear your conversation. If you specifically need acoustic insulation then there are more specialist products that will serve both purposes.
Arts and crafts studios need to be comfortable as well as practical. You need to be able to paint your masterpieces in any season but you will also need ventilation so you don't inhale too many paint fumes. Certain types of paint do not do well in extreme temperatures so once again prevent this.
Guest rooms will need to have access throughout the year and will also need to have adequate ventilation to prevent damp.
No prizes for guessing when a summer house will most likely be used, but it will also be used during fine days in spring and autumn and they can be quite cold in the shade. Have plenty of window space to allow the sun to shine in and don't forget to have double glazing to keep the cold out.
To Finish
Hopefully, your shed will last many years and give good service, especially as you are putting all this money into it. Fitting insulation is a useful investment because it extends the uses to which you can put your shed and protects from the damaging effects of extreme temperatures and humidity.
In Post Image Credit: Sophieja23 / Pixabay