Oops..
It appears you are visiting us on Internet Explorer 9 or earlier. Please upgrade to a later version of Internet Explorer. Alternatively, you can view our website on Google Chrome, Mozilla Firefox or Apple Safari.
<
Thank You !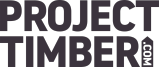 Thank you for submitting your details.
Our expert staffs will call you for a FREE Consultation.

Meanwhile, you can download the brochure here.
Call Us Now 01777 802300
Check Delivery Time
Simply enter your postcode to customise delivery times to your address.
This website uses cookies to improve your experience, which are necessary to its functioning and are required to provide you with our services. If you want to know more please refer to our privacy policy. Accept