High Quality Materials
Pressure Treated timber and tongue and groove construction.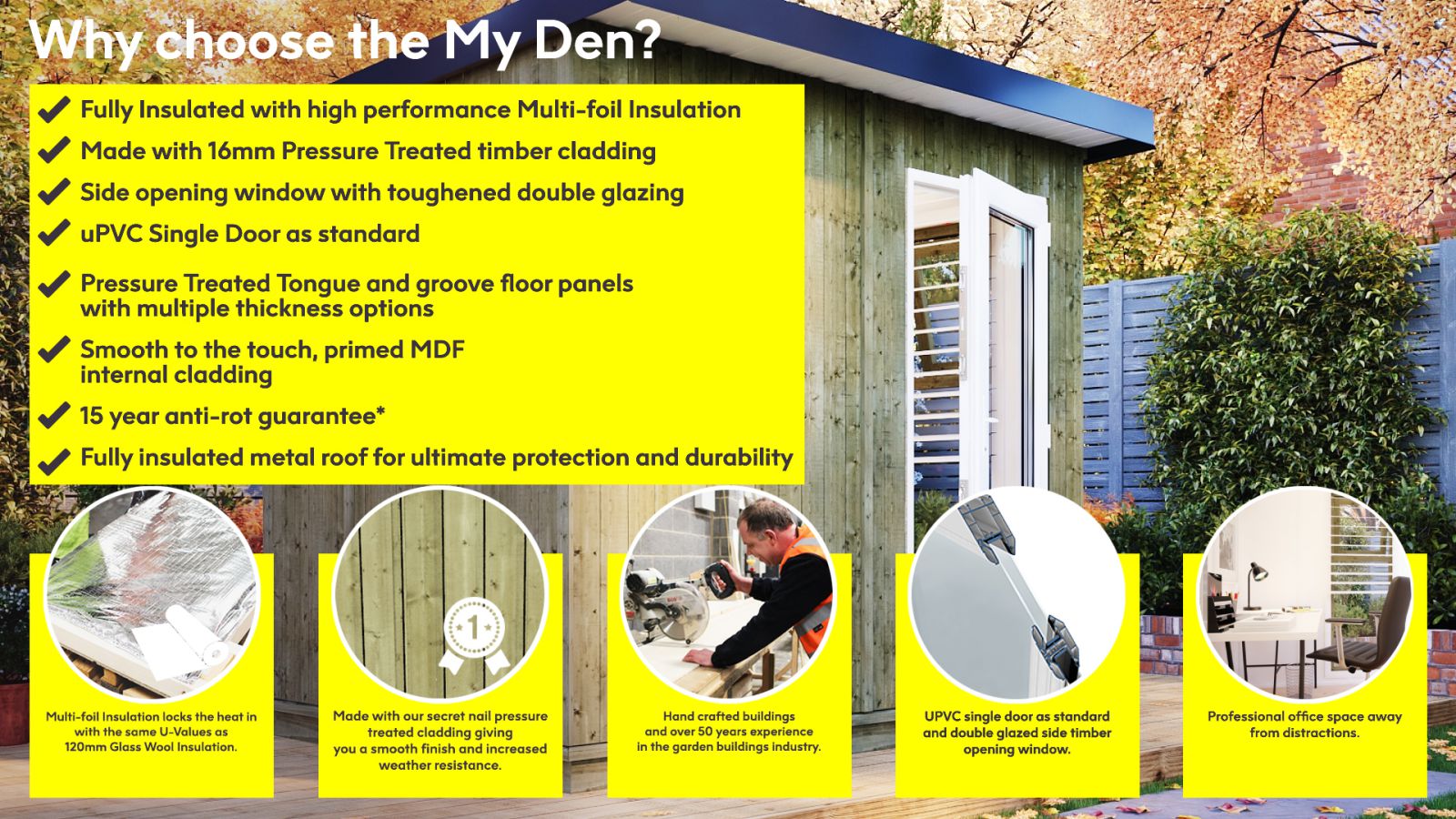 What's included?
All fixings and fittings
Easy to follow instructions
Pre-assembled and pre-insulated panels
Tongue and groove floor
Eze base and fixings
Pre-fitted multi-foil Insulation and primed interior cladding
Double glazed opening side windows and a double glazed UPVC door
UPVC single door
Heavy-duty fully insulated metal roof and fixings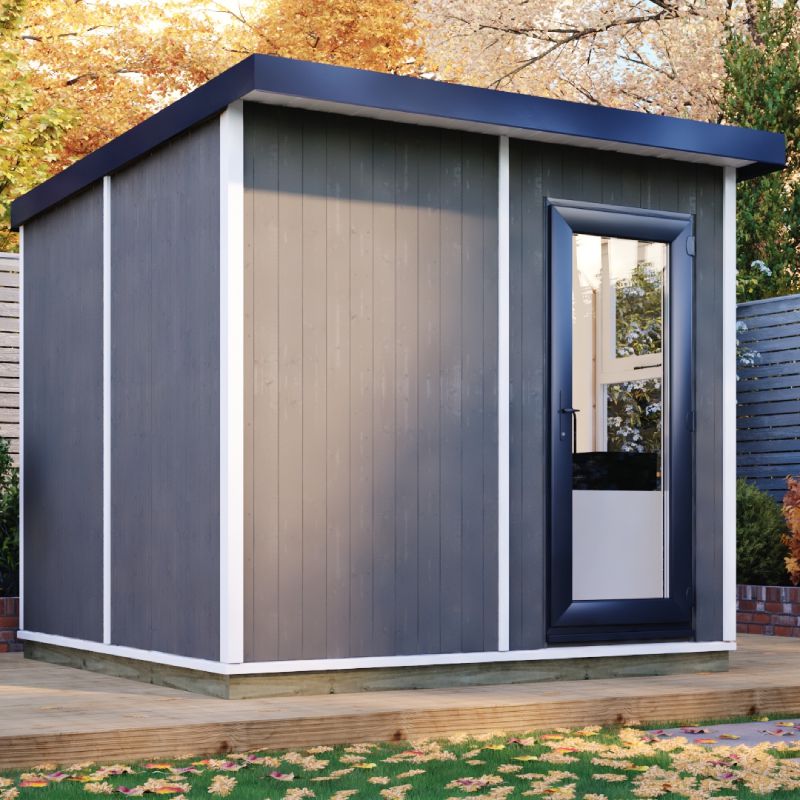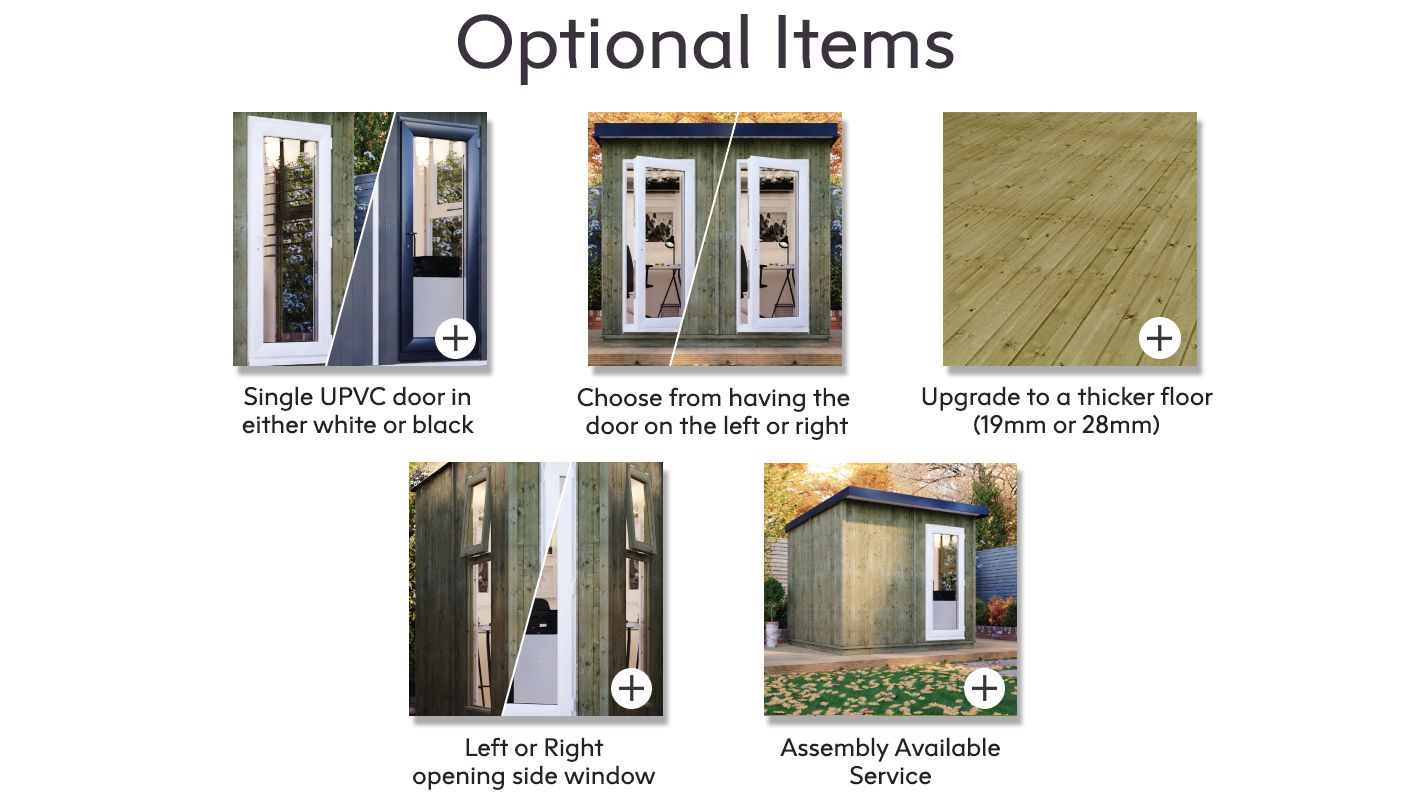 Tailor to Your Requirements
The My Den is an ideal work-from-home garden office that has now been designed for added privacy with a plain front wall, which keeps your items hidden from view and also a more private place to work. We have also added a range of options so you can choose to have your door positioned on the left or right and also the choice of which side you want to have your opening window on, or even to have an opening window on both sides of your building.
The My Den also comes in modular panels so it is simple and quick to assemble, which are pre-insulated so you can get up and running as soon as possible. You can also choose to upgrade your floor thickness if you have heavier items inside your building. We have included a timber base and guttering as standard to make your building an even better package. You can also choose the colour of your uPVC door.
Fully Insulated
The My Den is supplied in modular panels that can fit through your door and are easier to handle when assembling. Each panel is pre-insulated as standard with our high-performance multi-foil insulation. The multi-foil insulation is designed to lock in the air inside its quilted layers, which keep your building at a comfortable temperature, allowing you to use your building all year round.
The panels have also been designed to create air pockets on each side of the multi-foil insulation, creating a barrier of air between the external cladding and the internal wall cladding. This creates a panel that is 90mm in thickness, which provides the same u-values as 120mm glass wool insulation. To make assembly as quick and easy as possible, we have added all of the insulation to the panel, including the internal wall cladding to make it even easier for you.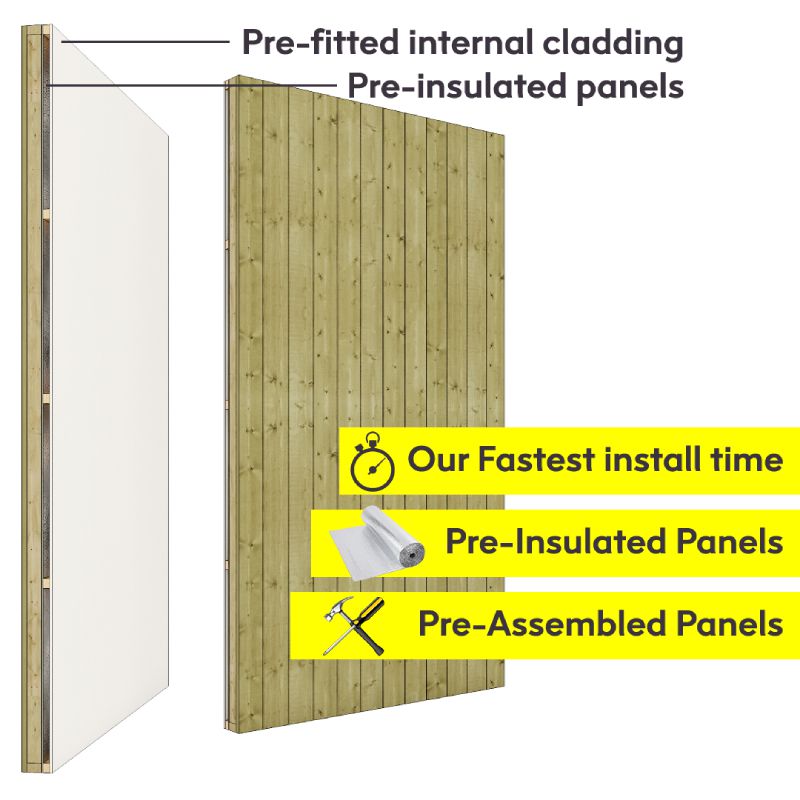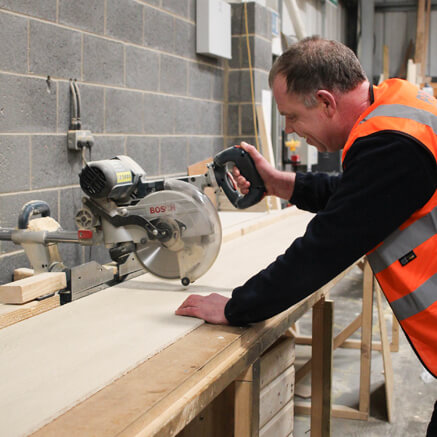 Hand Crafted
The My Den is hand-built by our highly experienced, specialist production team using hand-selected graded Scandinavian slow grown timber and is made to order. We only use the best materials in your building to ensure it is of the highest quality. We also carefully check your order to ensure your building meets our high standards.
Fully Insulated Metal Roof
The My Den comes with our fully insulated metal roof as standard to make your garden office an even better building and working environment. Its metal outer shell gives you the ultimate weather protection and with a solid 40mm insulated foam core, it locks in the temperature and also prevents any heat loss. The inside bottom edge of the roof is a premium gloss finish to give the inside of your building a modern look.
The metal roof comes in sections that slot together easily so they are even quicker to assemble than an insulated timber roof. The metal roof is also maintenance-free so you have more time to spend in your building and also will increase the longevity of your building.