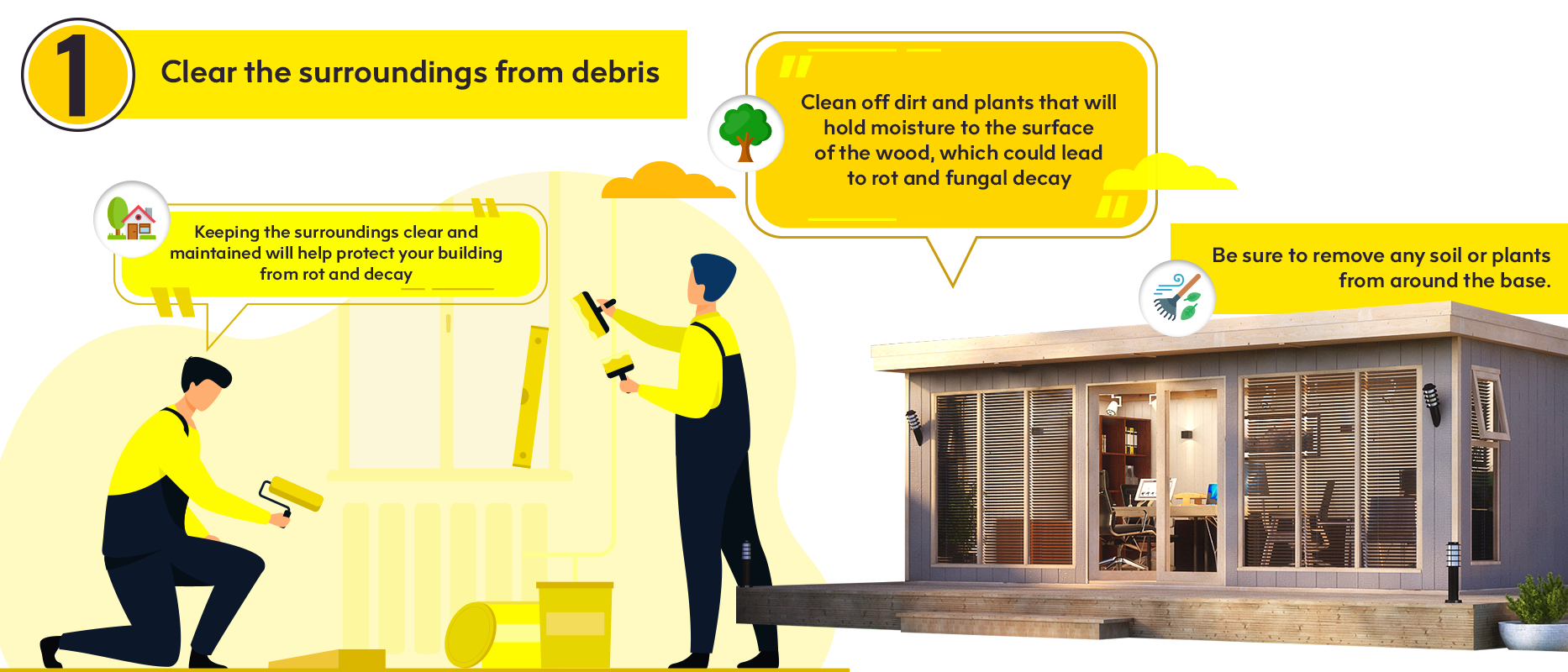 1. Clear the surroundings from debris.
Keeping the surroundings clear and maintained will help protect your building from rot and decay.
Be sure to remove any soil or plants from around the base.
Clean off dirt and plants that will hold moisture to the surface of the wood, which could lead to rot and fungal decay.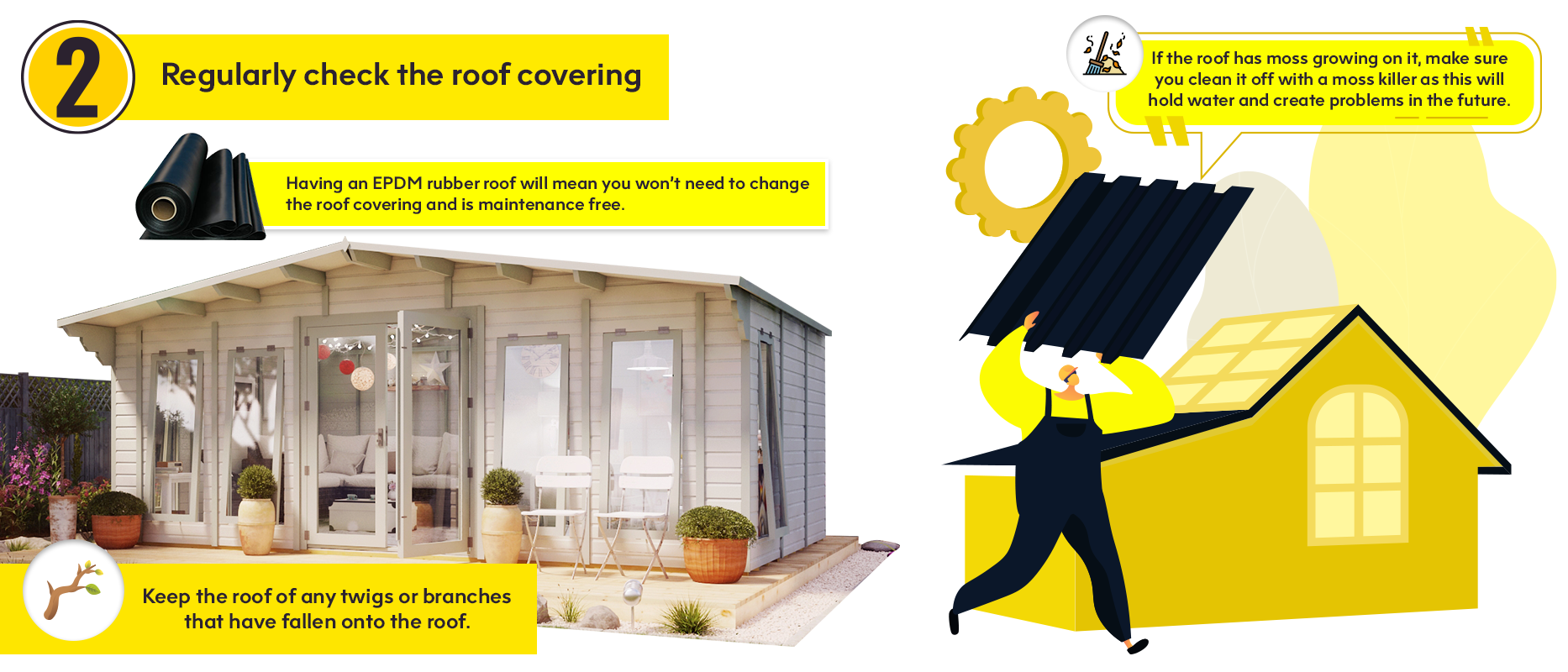 2. Regularly check the roof covering.
If the roof has moss growing on it, make sure you clean it off with a moss killer as this will hold water and create problems in the future.
Keep the roof of any twigs or branches that have fallen onto the roof.
Having an EPDM rubber roof will mean you won't need to change the roof covering and is maintenance free.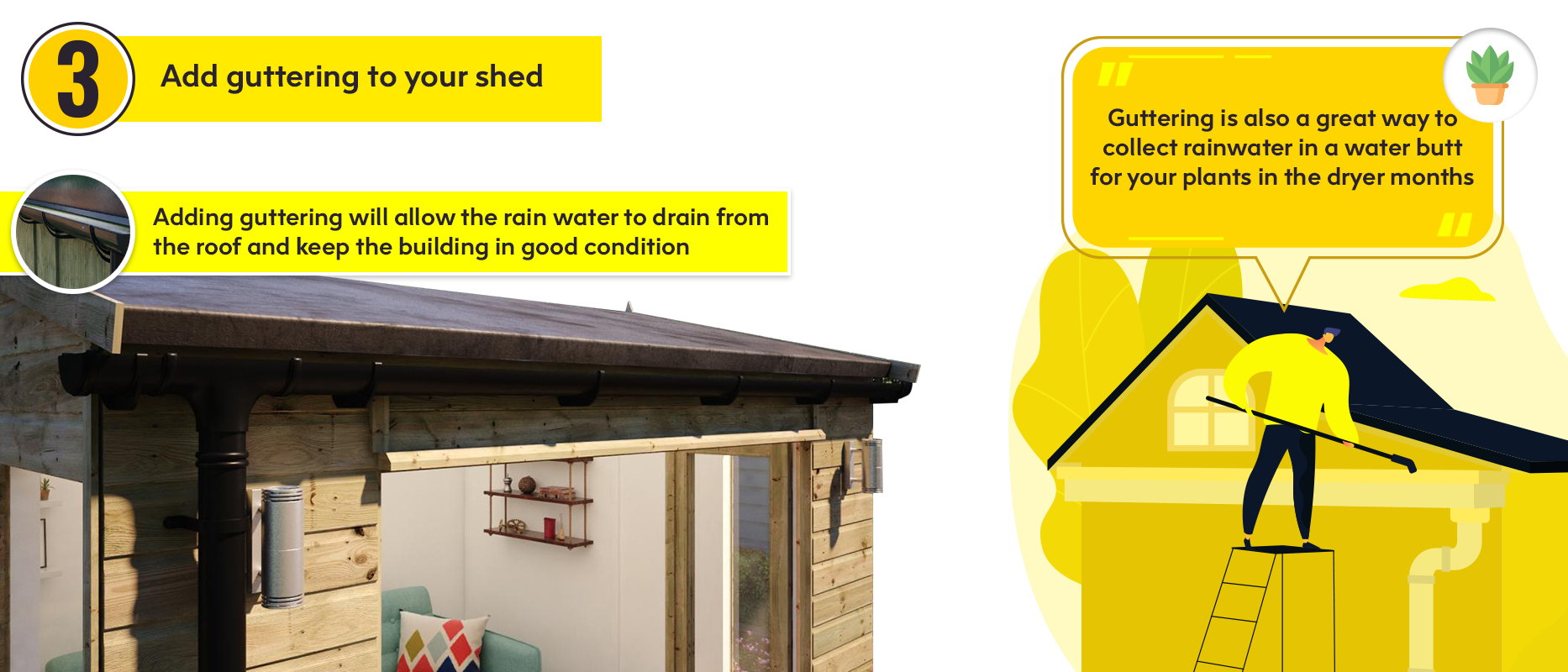 3. Add guttering to your shed.
Adding guttering will allow the rain water to drain from the roof and keep the building in good condition.
Guttering is also a great way to collect rainwater in a water butt for your plants in the dryer months.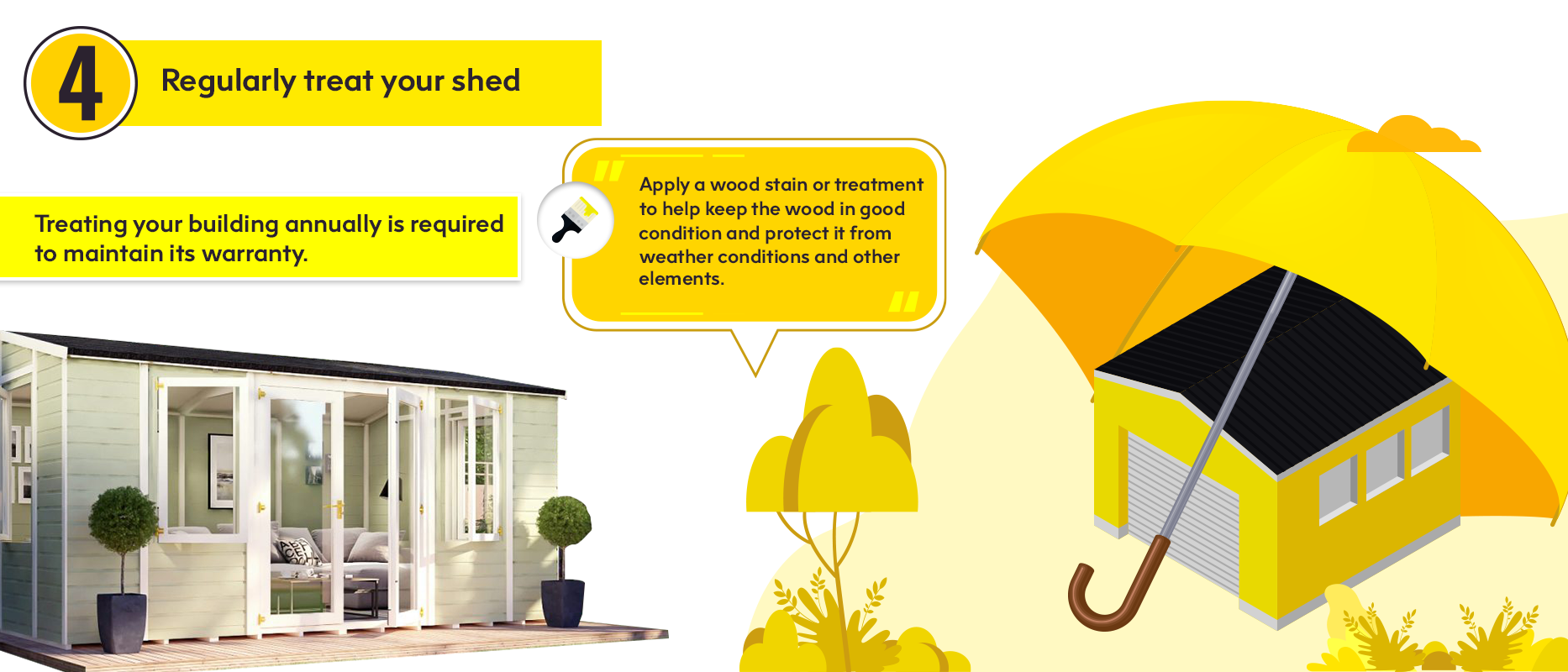 4. Regularly treat your shed.
Apply a wood stain or treatment to help keep the wood in good condition and protect it from weather conditions and other elements.
Treating your building annually is required to maintain its warranty.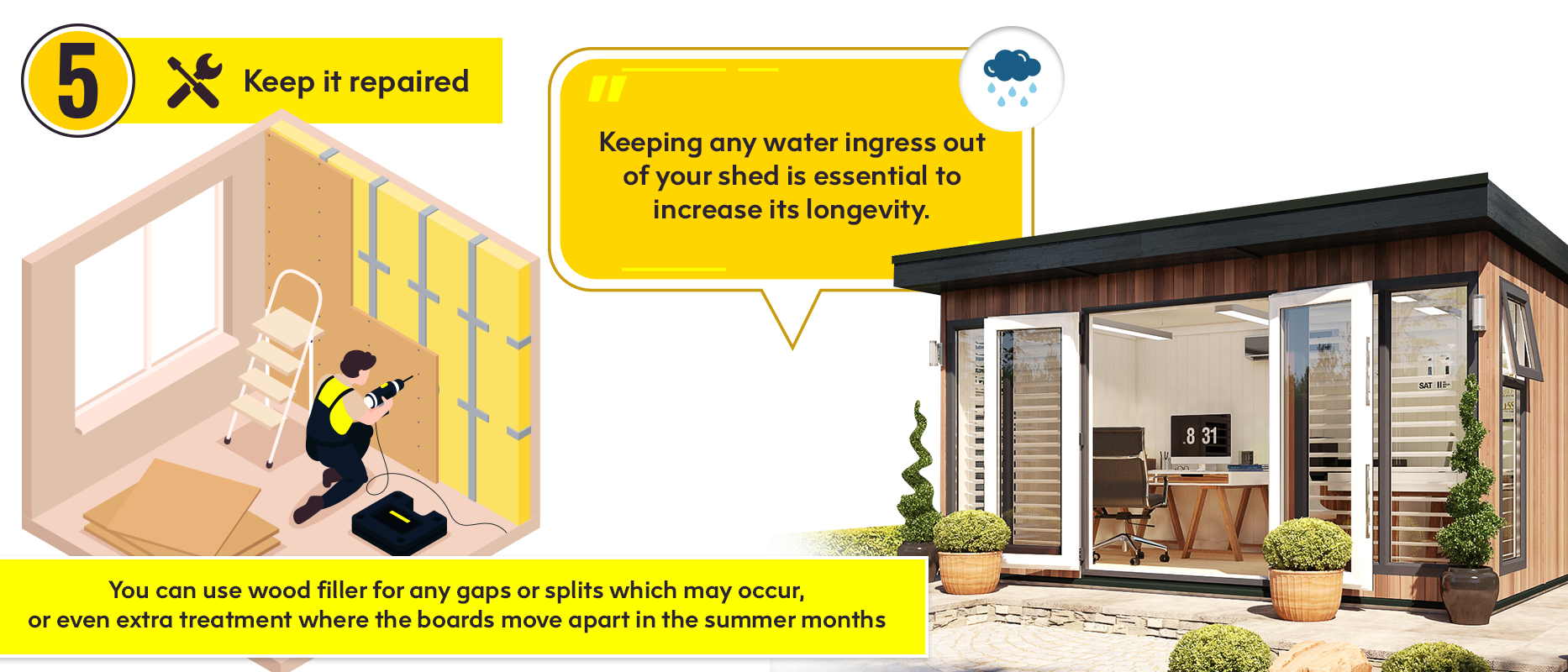 5. Keep it repaired.
Keeping any water ingress out of your shed is essential to increase its longevity.
You can use wood filler for any gaps or splits which may occur, or even extra treatment where the boards move apart in the summer months.