Winter is approaching fast and it's time to get your garden shed prepared for the colder and wetter months. Damp proofing your garden Shed, Summerhouse or Workshop will help to stop moisture from damaging the fabric of your building and project your belongings inside.
Regular Maintenance
Make sure your Shed is well maintained all year round, to keep it in good condition. Check for any damage, such as holes or rotting areas and replace them before winter. Check your roof material to make sure it hasn't deteriorated over time, and clear it from debris such as leaves, branches and moss. For the walls, doors and windows, apply a wood treatment to keep them extra protected from the weather and rot, this will help keep damp away. Your windows can crack and fall down over time, so make sure they are in good condition and have a draft exclusion, this will help keep rainwater from blowing into gaps.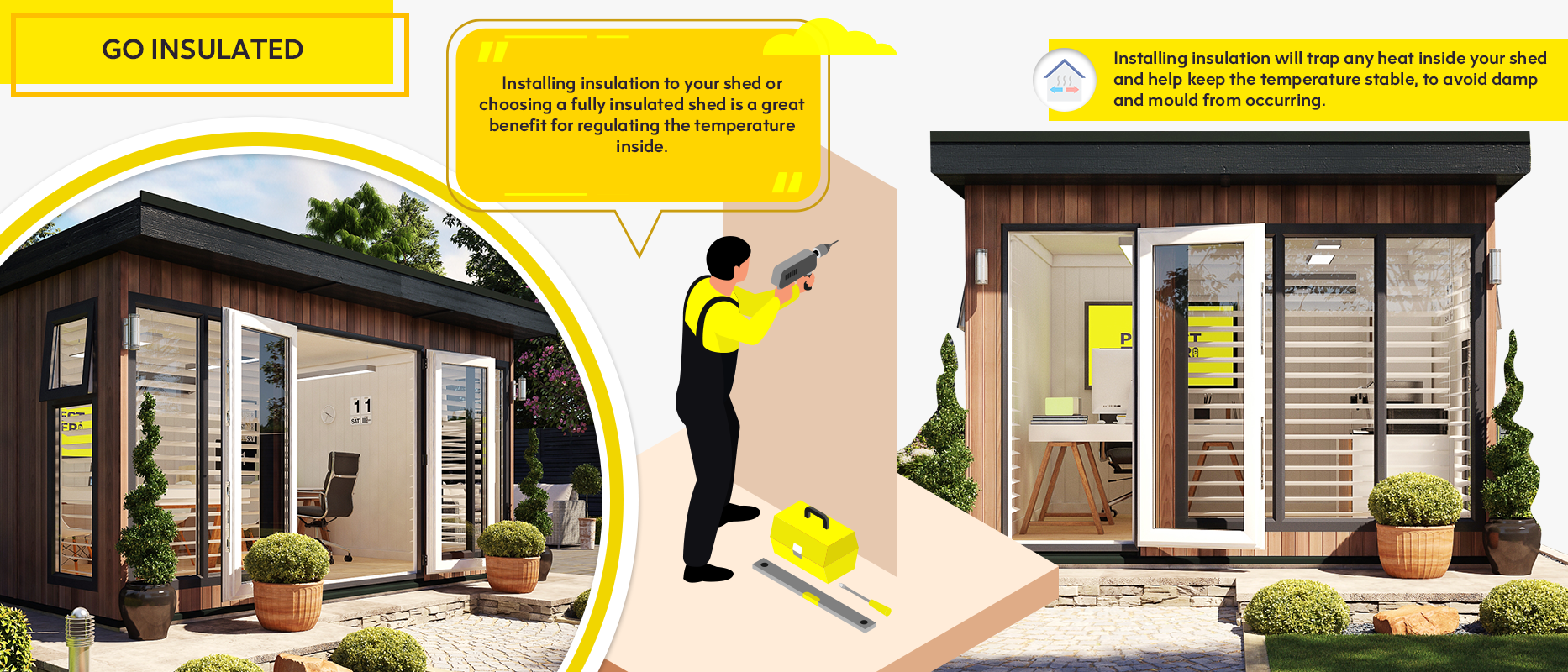 Go insulated!
Insulating insulation to your shed or choosing a fully insulated shed is a great benefit for regulating the temperature inside. Without insulation, cool surfaces such as metal tools and windows get wet when the temperature drops and soft surfaces such as wood, will swell and grow damp. Installing insulation will trap any heat inside your shed and help keep the temperature stable, to avoid damp and mould from occurring.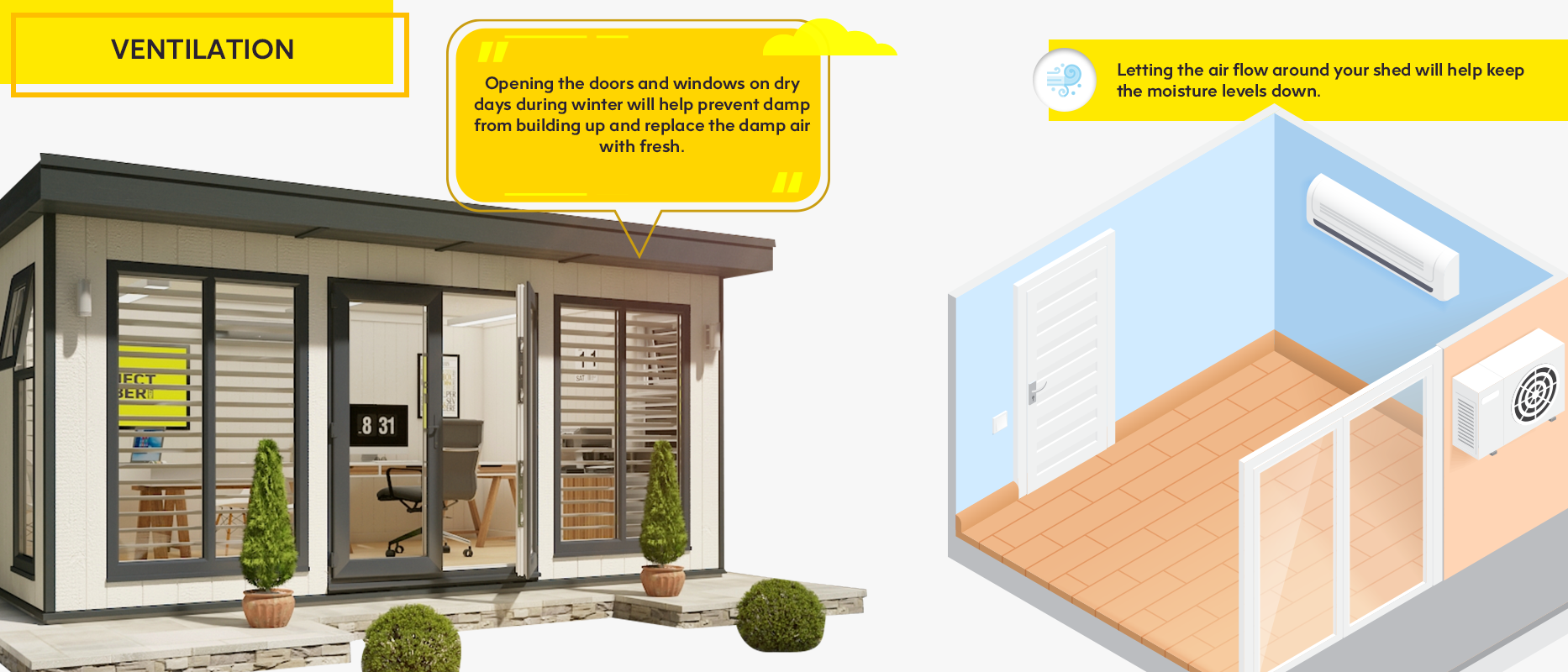 Ventilation
Letting the air flow around your shed will help keep the moisture levels down. Opening the doors and windows on dry days during winter will help prevent damp from building up and replace the damp air with fresh.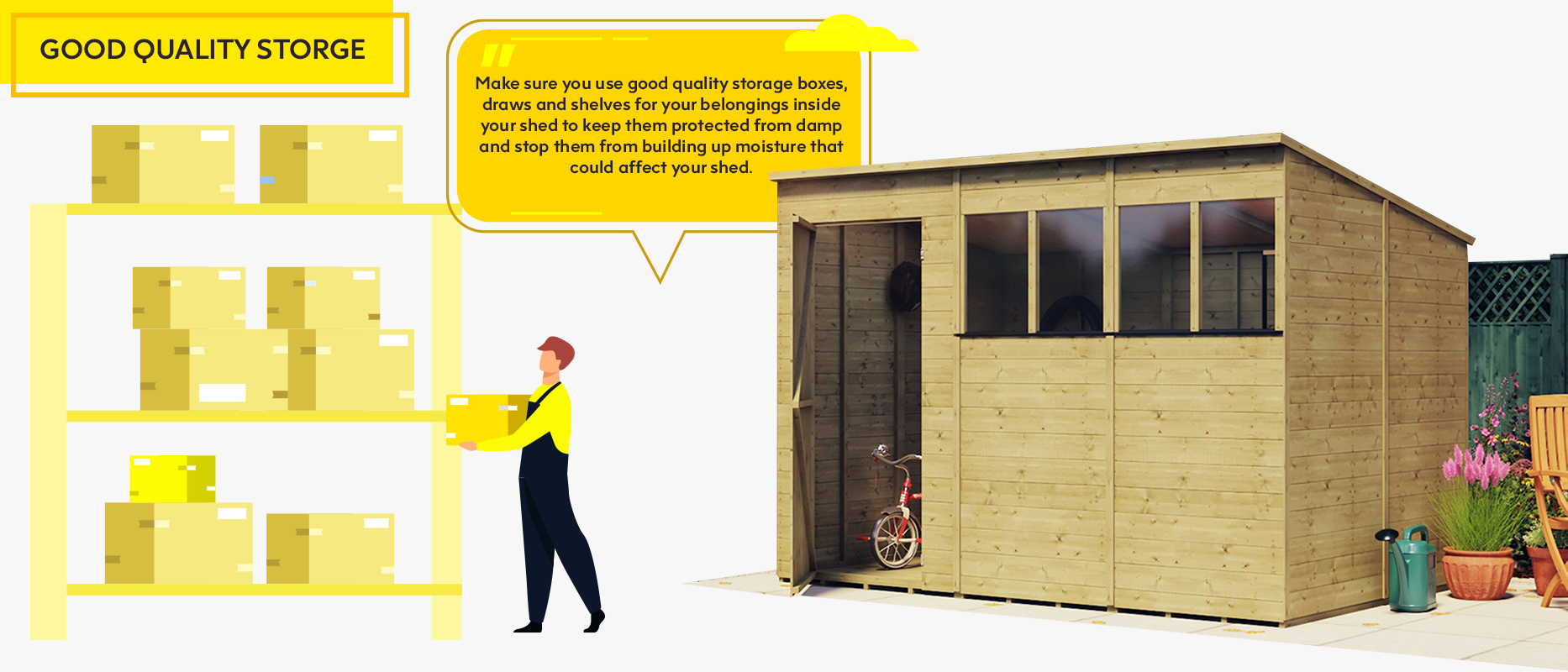 Good quality storage
Make sure you use good quality storage boxes, draws and shelves for your belongings inside your shed to keep them protected from damp and stop them from building up moisture that could affect your shed. Make sure your tools are dry before putting them away.
Follow these steps and your Shed is less likely to suffer from damp issues which will help it last longer and stay in great condition!