Having a bar in your garden is becoming more and more popular, and there are lots of great reasons as to why! They provide a great entertainment source for having friends and family over, and can also increase the value of your house, as well as being enjoyable and useful for yourself.
How to make a garden bar

The Garden Bar: We would recommend using one of our fully insulated garden rooms, although you can use our standard non-insulated buildings, an insulated garden room will be more suitable to use all year round, is a more premium product and good for temperature regulation. We also recommend adding a laminate floor.

Using a fully insulated garden room is recommended
Be able to use your bar all year round
Add laminate flooring for a professional finish
Furnish it with bar furniture, such as bar stools, a bar-top counter,, fridges, drink selections, a TV, a sofa and some cool lighting! Adding a neon sign or fairy lights will give your garden bar that extra wow factory. Use a premium paint to give your garden bar a smooth finish, you can be colourful or minimal depending on your taste.
Furnish with a bar counter, stools and a mini fridge
Add the wow factor with extra lighting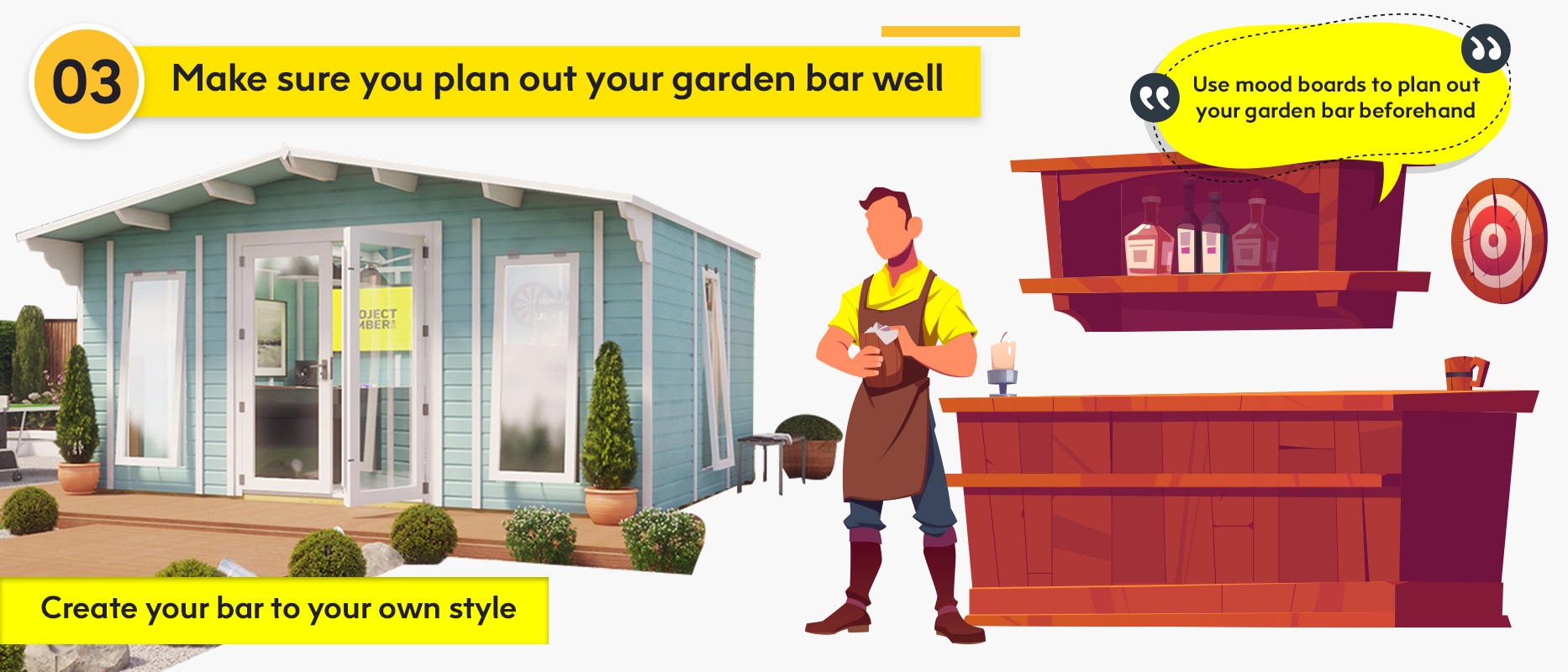 Make sure you plan out your garden bar well, create a mood board from inspiration from sites such as instagram or interest, for the look you are trying to achieve.
Use mood boards to plan out your garden bar beforehand
Create your bar to your own style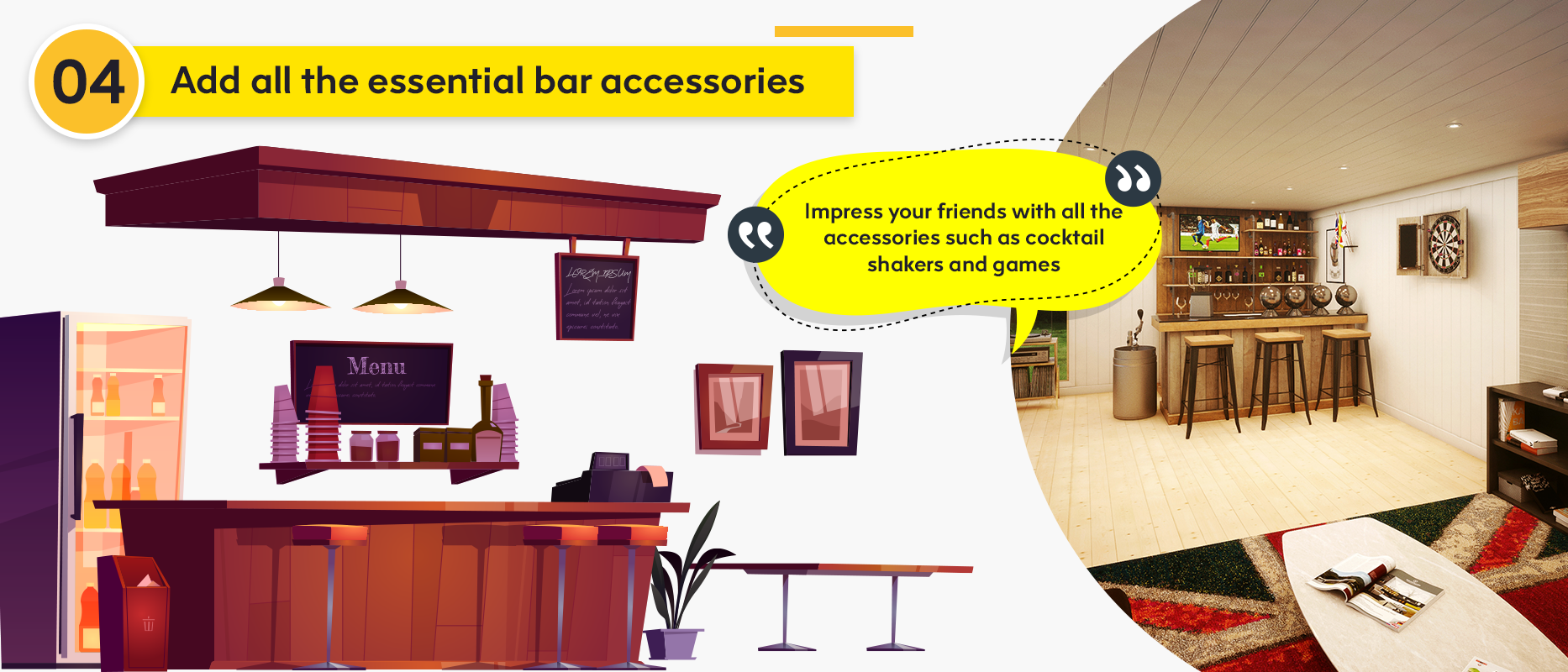 Add all the essential bar accessories – glasses, coasters, games and a cocktail shaker are on our list!
Impress your friends with all the accessories such as cocktail shakers and games
Now enjoy your garden parties with your new bar!