During winter, we tend to spend more time in the house keeping warm than in the garden, which can leave the household feeling cramped. Project Timber provides a great range of fully insulated garden rooms for all year round use. Investing in an Insulated garden room is a great way to enjoy your garden and make use of extra indoor space all year round, even when it's cold. Here are five garden room ideas for you and your family to enjoy this winter.
A play area for the kids
Creating a den for the kids is a great way to make use of your garden room on cold and rainy days. A garden room is detached from the house, which not only gives you peace and quiet in your home, but it is also freedom for the children to play and make noise. It can help free up space for toys and keep your children entertained during the winter. Even though your garden room isn't part of your house, it is still warm, safe and secure for your children to play in, so there's no need to worry. You can also create a multi-functioning garden room, creating a calm area for your child to study as well as having toys and games to play with once their homework has been completed.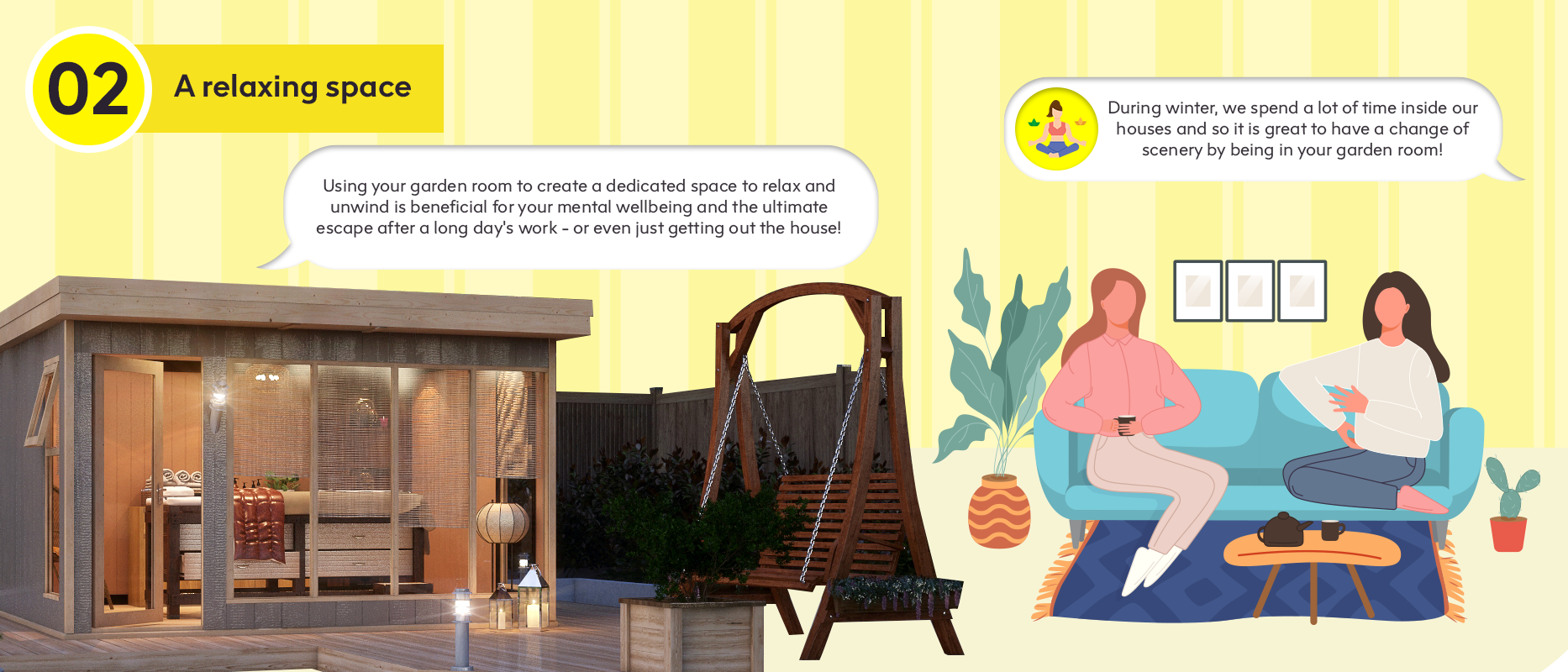 A relaxing space
During winter, we spend a lot of time inside our houses which can cause many people to feel trapped. Using your garden room to create a dedicated space to relax and unwind is beneficial for your mental wellbeing and the ultimate escape after a long day's work - or even just getting out the house! You can customise your garden room and decorate it to your satisfaction for the perfect peaceful room.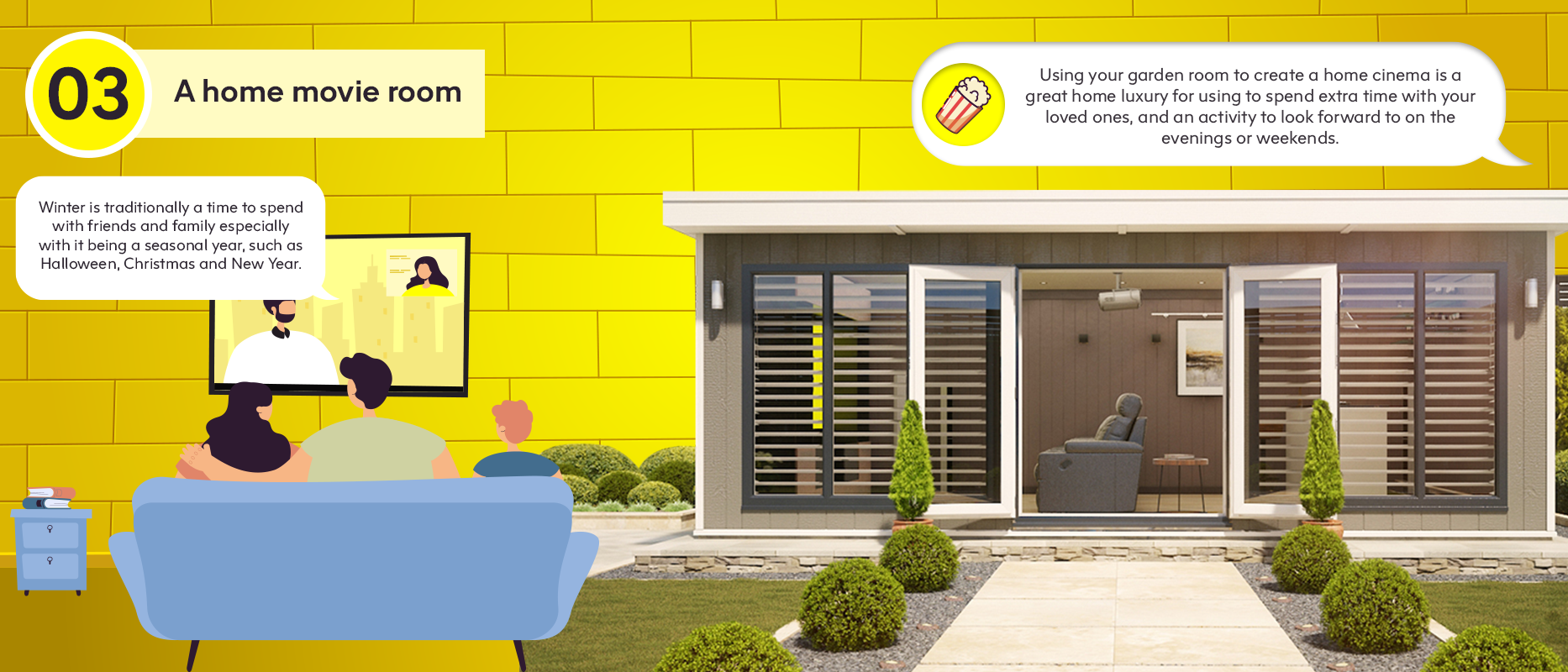 A home movie room
Winter is traditionally a time to spend with friends and family espcially with it being a seasonal year, such as halloween, christmas and new year. Using your garden room to create a home cinema is a great home luxury for using to spend extra time with your loved ones, and an activity to look forward to on the evenings or weekends. Watch your favourite winter films with some home popcorn and hot chocolates, keeping nice and warm in your fully insulated garden room.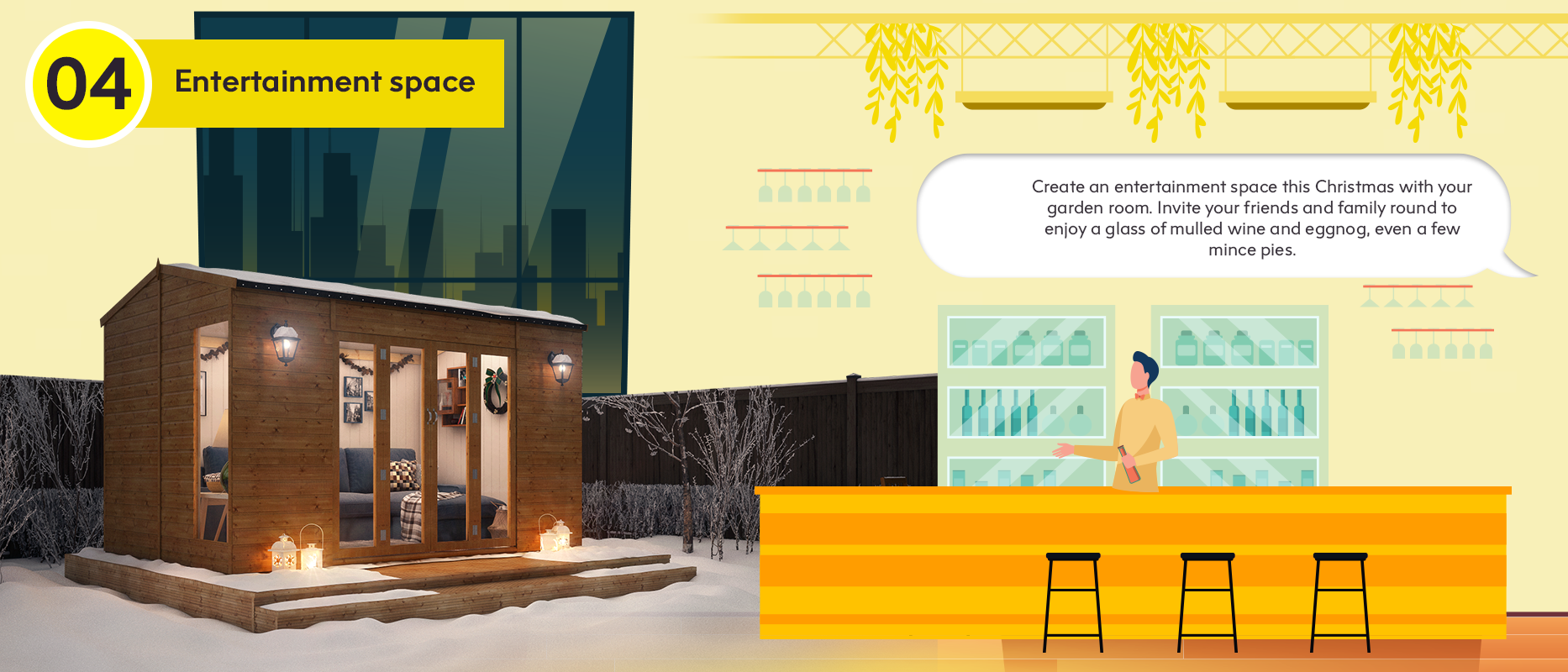 Entertainment space
Create an entertainment space this Christmas with your garden room. Invite your friends and family round to enjoy a glass of mulled wine and eggnog, even a few mince pies. Spending on the size of your garden room, you could add a dining table and serve up your christmas dinner with your nearest and dearest. Using your garden room as a bar / function room will also create a great entertainment area for the festive season, as well as celebrating the new year with your closest ones!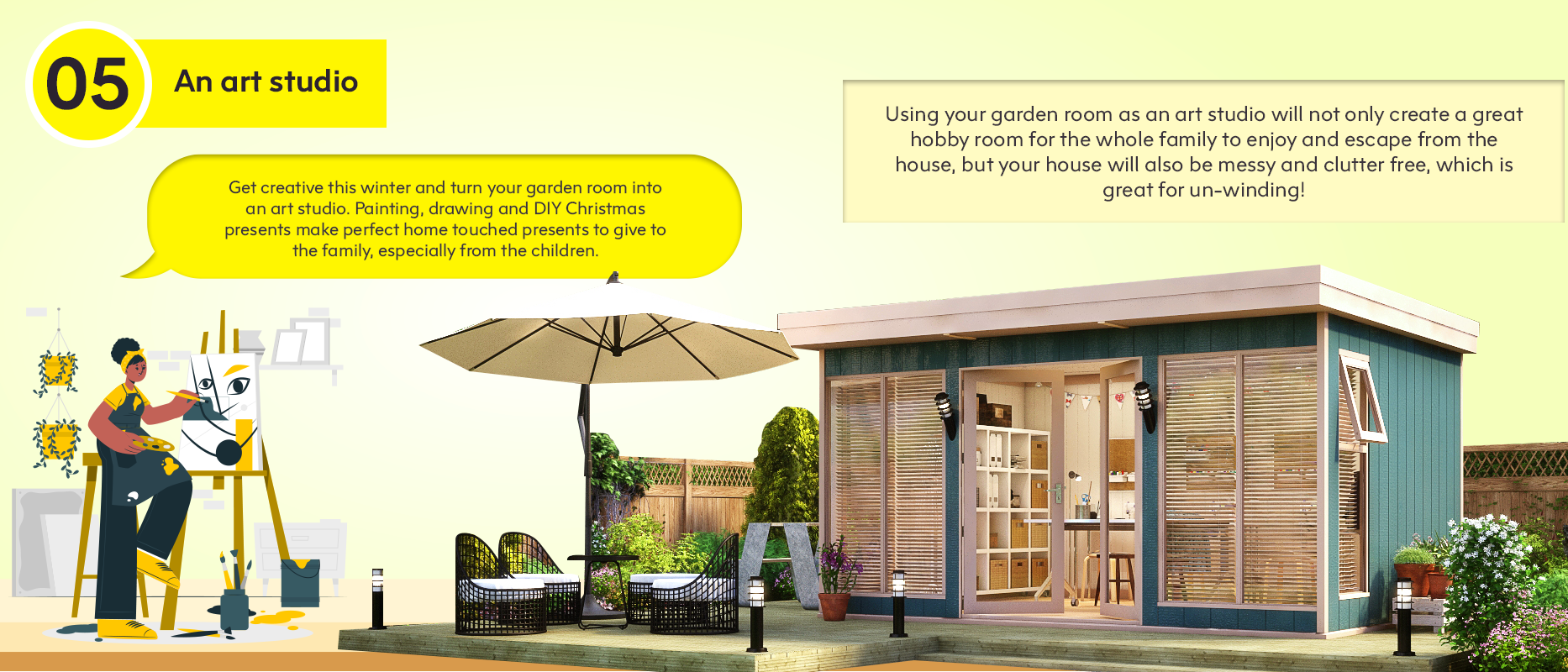 An art studio
Get creative this winter and turn your garden room into an art studio. Painting, drawing and DIY christmas presents make perfect home touched presents to give to the family, especially from the children. Using your garden room as an art studio will not only create a great hobby room for the whole family to enjoy and escape from the house, but your house will also be mess and clutter free, which is great for de-stressing!
We hope weve inspired you to invest in your very own garden room and make the use of it this winter. We have a wide range of fully insulated garden rooms available, browse them on our site.