During the Pandemic, work from home has become more and more popular, with people having no choice but to work safely from home. This has had an impact on living space and peoples motivation. As people start going back to work, many employers are giving their staff the choice. If you are working from home, having a dedicated work space in your house will improve your focus, motivation and drive, as well as keeping work separate from home distractions. The best way to do this is to invest in a Garden Office - separate from your house, but still part of your home.
Work From Home Ideas:
The My Den
Our My Den garden office is perfect for creating office space. Furnish it with a rug, desk and a computer chair and you have the perfect place to do your paperwork and computer duties!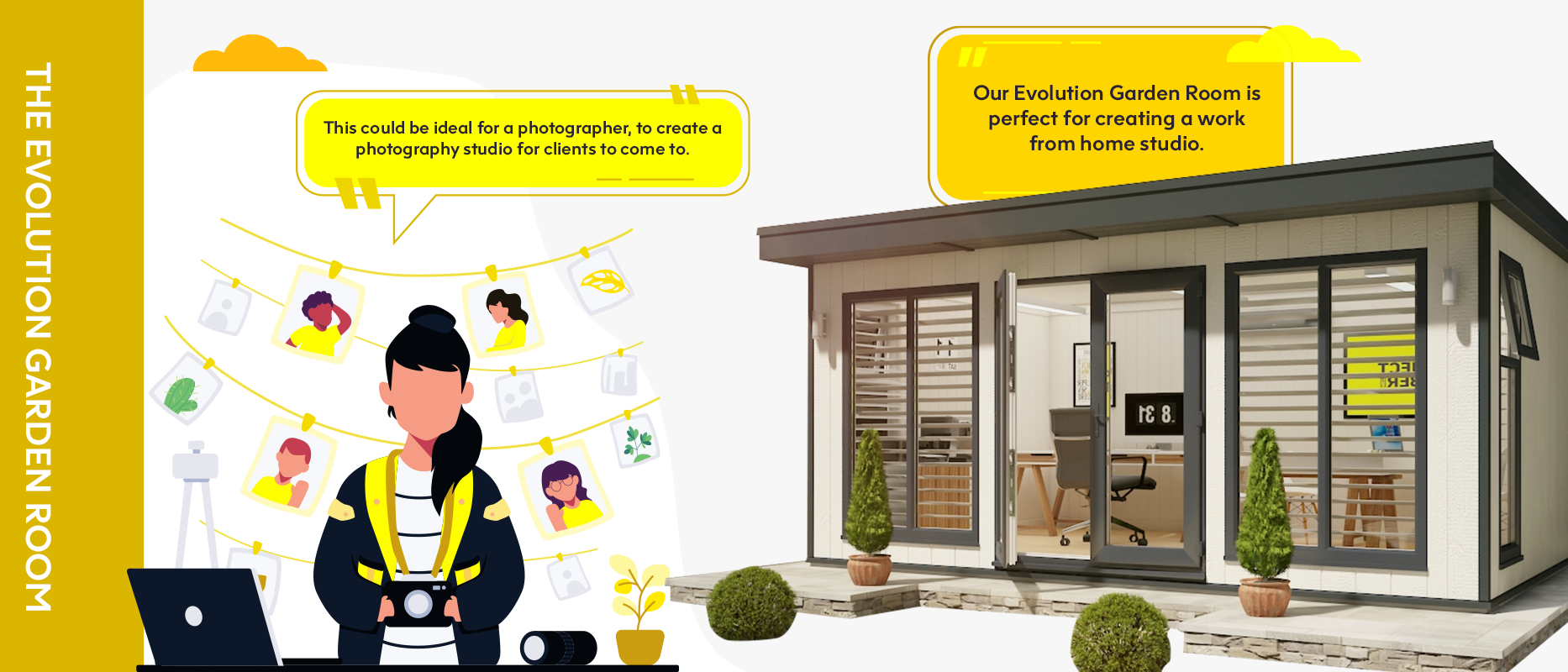 The Evolution Garden Room
Our Evolution Garden Room is perfect for creating a work from home. This could be ideal for a photographer, to create a photography studio for clients to come to. Maybe you are a pet photographer and need a dedicated space to set up your camera, lighting and backdrop, but there is not enough room in the house, and renting office spaces is expensive - The Evolution is the perfect solution.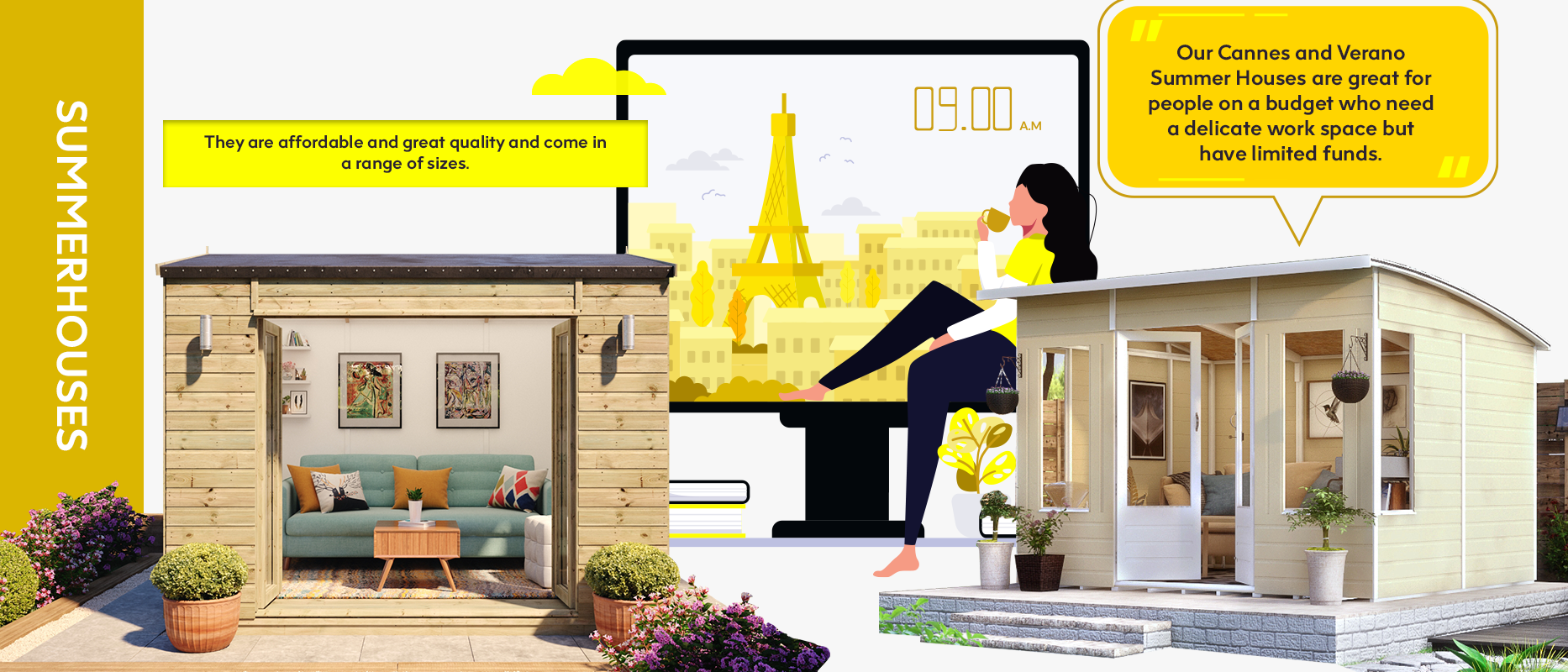 Summerhouses
Our Cannes and Verano Summer Houses are great for people on a budget who need a delicate work space but have limited funds. They are affordable and great quality and come in a range of sizes.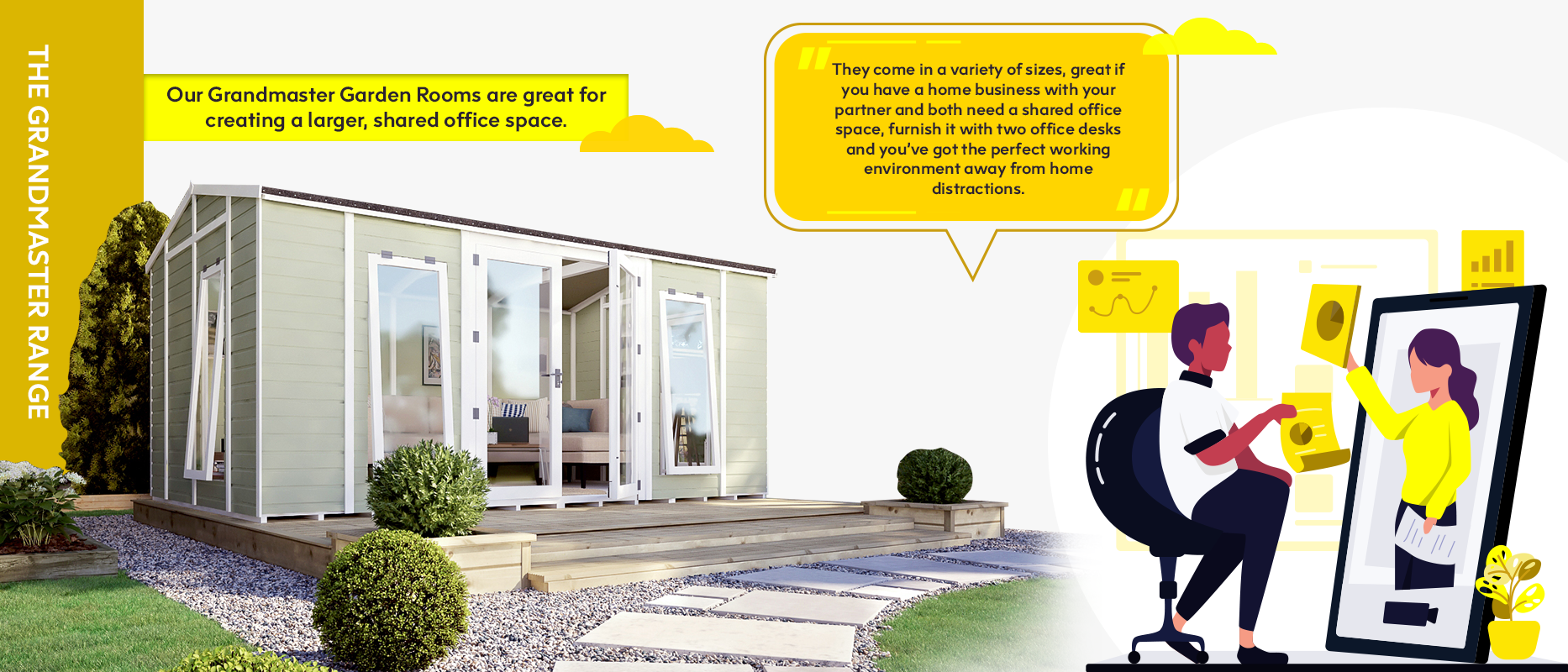 The Grandmaster Range
Our Grandmaster Garden Rooms are great for creating a larger, shared office space. They come in a variety of sizes, great if you have a home business with your partner and both need a shared office space, furnish it with two office desks and you've got the perfect working environment away from home distractions.