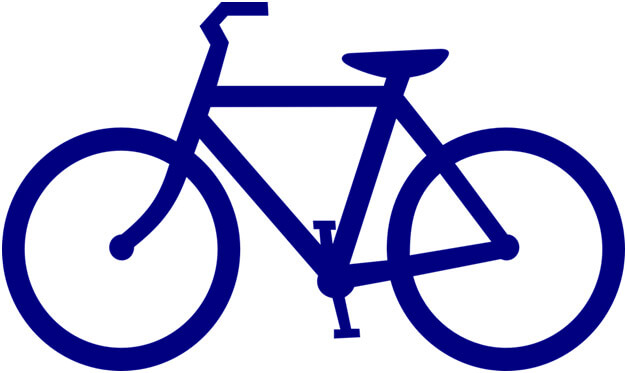 There are a number of advantages to owning a bicycle. For instance, you can save on gas money. They also allow you to exercise while commuting. However, one of the most significant issues you'll run into as a bicycle owner is storage. Even if you have a garage or basement, you may not have the space to properly store a bike. Thankfully, we've compiled alternative solutions for bike storage.
Bike storage considerations
As you search for various types of bike storage solutions you will first need to keep the following considerations in mind:
Security
Where do you intend to store your bike? Will it be locked away in a garage somewhere or will it be stored outdoors where it can be easily accessed? Some storage solutions are more secure than others.
Weight of the bike
The weight of your bike is important, especially if you intend on purchasing a wall mount. If the bike is too heavy or if the wall quality is too poor don't be surprised if the bike comes crashing down in the middle of the night taking a large section of the wall with it.
Storage space
How much space do you have available to store your bike? If you have ample floor space, then there are plenty of bike racks and bike stands to choose from. However, if you have little to no floor space, you may want to find a bike storage solution that allows you to hang your bike from the roof or wall.
Wheel size
Most bike racks are made for a specific wheel size. That means you need to know the width of your wheels to avoid wasting time and money ordering a rack that doesn't accommodate your specific bike.
Number of bikes
How many bikes do you intend on storing? One? Two? Six? The number of bikes you need to accommodate will greatly influence the type of bike storage solution you decide to go with. For example, gravity bike racks are an excellent option for one to two bikes, but if you have five or six bikes, you'll likely want to go with a larger bike rack.
Now that you know what you need to consider let's take a look at a number of bike storage solutions.
1) Bike Furniture
One of the more innovative ways you can go about storing your bike is with bike furniture. As the name implies, bike furniture is designed to store your bike while also acting as a fully functional shelf for your books and other like items. While the design is innovative, the one downside to bike furniture is that you can only store the bike type specifically suited for your furniture piece. Despite its limitations, bike furniture provides a bike storage option that's as stylish as it is functional.
2) Wall mounted storage hooks
Have you ever considered using your wall space as a bike storage solution? If not, you should check out wall mounted storage hooks. These storage hooks are simple to install — simply screw the base of the hook into the wall and hoist your bike upwards to let it hang from the top wheel. Wall mounted storage hooks are offered in a wide variety of colours so you can find options that suit your stylistic preferences.
3) Indoor bike storage stands
Indoor bike storage stands are another innovative way to store your bike indoors. Freestanding storage systems are especially useful due to a large base that helps to keep it anchored to the ground. Some stands can hold up to 72kg which means even the heaviest bikes can be stored with little to no problem. If you have a multi-bike home, you can look into purchasing a two-up bike stand in which one bike is suspended securely over the second bike. This allows for compact multi-bike storage. If you're one who enjoys travelling stay on the lookout for stands that fold up so that they can be transported easily.
4) Indoor bike storage rack
If you have more than three bikes in your household, you should consider getting an indoor bike storage rack. Bike storage racks are excellent for storing multiple bikes, some of them being capable of storing six or more! If you're trying to maximise your space, you can get a bike storage rack that can be drilled into your rooftop so that you can hang your bikes upside from the roof. This is a great storage solution for your garage.
5) Indoor pulley bike storage
Pulley operated bike storage options are perfect for your basement or garage. Simply hoist your bike upwards with the pulley system so that it's suspended by hooks that hang onto the seat and handlebars. Indoor pulley bike storage options are perfect if you're trying to save space. Just make sure you check the maximum weight limit for the pulley system to ensure you don't accidentally overload it!
6) Simple Bike Stand
Every bike storage solution doesn't have to be overly complicated. Sometimes simple solutions are all you need to solve your bike storage problems. If you have the floor space available, you could always get a simple bike stand. They're small, portable and provide an excellent solution for storing your bike. Simply stick it into a corner somewhere in your house, and you're good to go.
7) DIY Bike Storage
Sometimes doing the job yourself is the best option for your situation. One great DIY bike storage solution is to build a shelf with a built in hook underneath. When you mount the shelf you can hang your bike by its saddle from the hook. Of course, this will take testing to make sure your shelf is heavy enough to take the load. This is a great option for those who enjoy working with wood and who don't mind a challenging home project.
8) Bike Sheds
One of the most natural places to place a bike is in a bike shed. Bike sheds allow you to store your bike separate from your property and they're built with sturdy material to keep your bike safe from the ravages of mother nature.
Take the bike sheds at Project Timber for example. There are many to choose from and they're all built from the highest quality material. The Pressure Treated Apex Wooden Tongue & Groove shed would be a great choice for bike storage. Features include high-quality materials, a 15-year anti rot guarantee, thicker framing than your standard bike shed, double doors for ease of access, and fixed side windows to allow light into the building.
These sheds are large enough to store away your bicycle as well as the rest of your outdoor equipment. Sizes range from 4 x 6 to 12 x 8, giving you the option to find the perfect sized shed for your backyard space. Project Timber has plenty of large sheds for sale. You can find insulated garden buildings, wooden garden offices, value pent sheds, and much more, but of course you'll want to stay on the lookout for the perfect bike shed!
Featured Image Credit: Clker-Free-Vector-Images / Pixabay