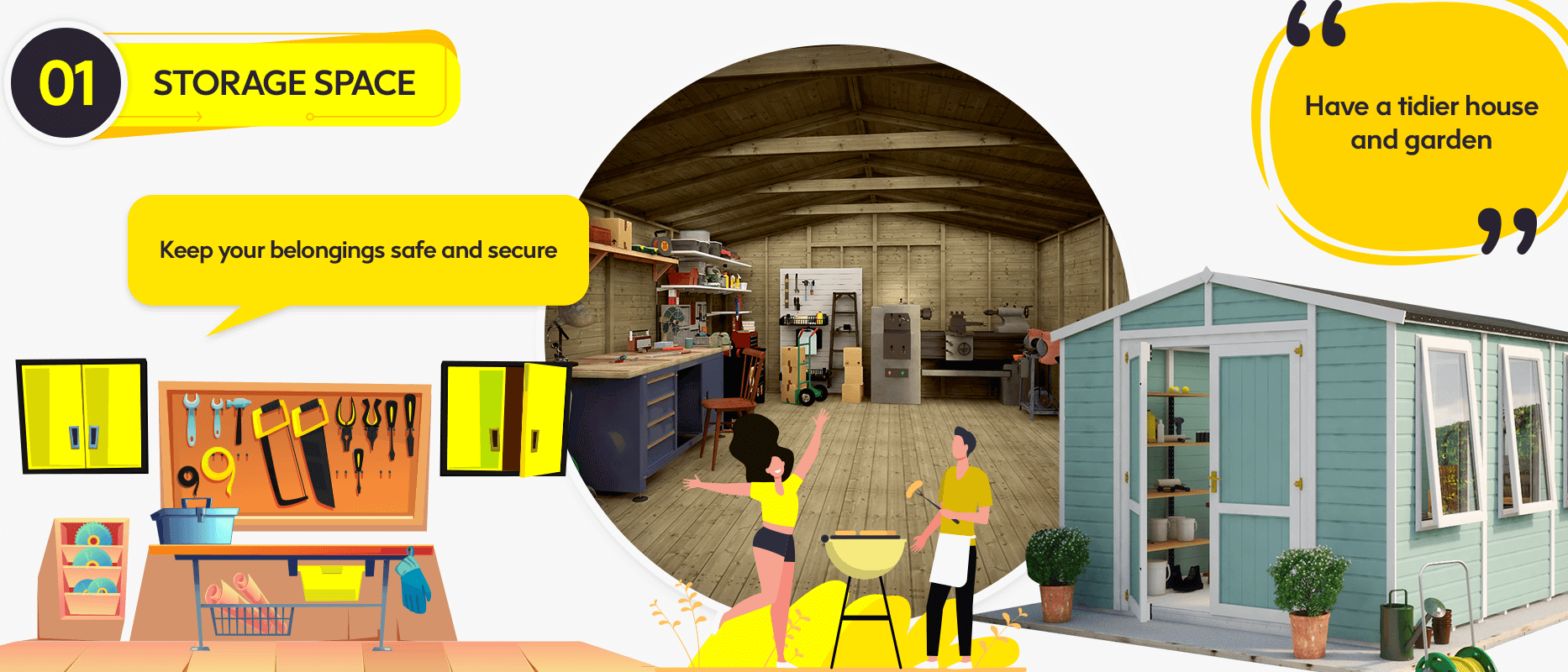 1. Storage Space
Have a tidier house and garden
Keep your belongings safe and secure
One of the best ways to use your garden shed is for storage space. Whether it is clearing out belongings in the house for extra living space or tidying up your garden belongings to keep them in a dry and secured space, such as a lawn mower or BBQ, a garden shed provides a dry and secure place to do this. You can add locks and bolts to your shed to keep them safe!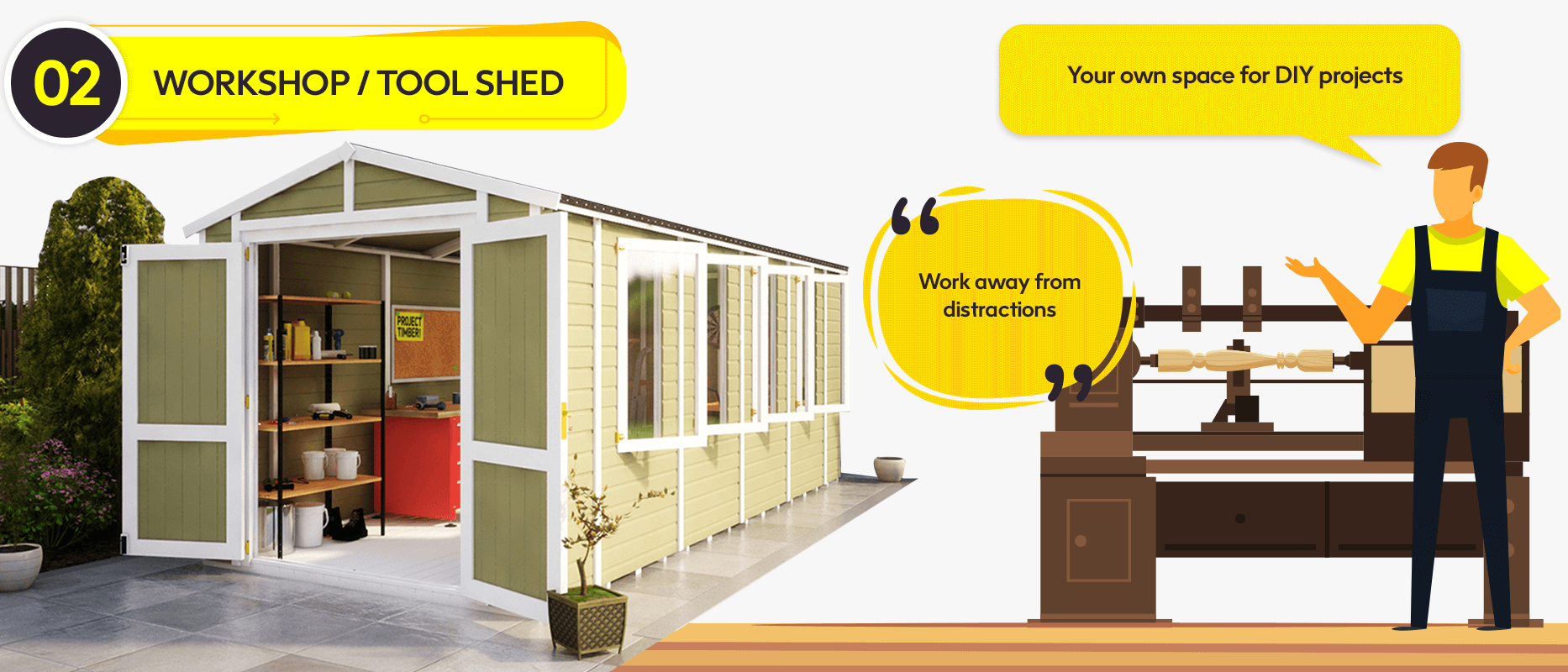 2. Workshop / Tool shed
Your own space for DIY projects
Work away from distractions
High quality garden sheds are ideal to create workshops or tool stations. Furnish it with some shelves, a bench and chair to work from and you've got an ideal set up. Using it as a workshop or tool station will also free up space in your garage.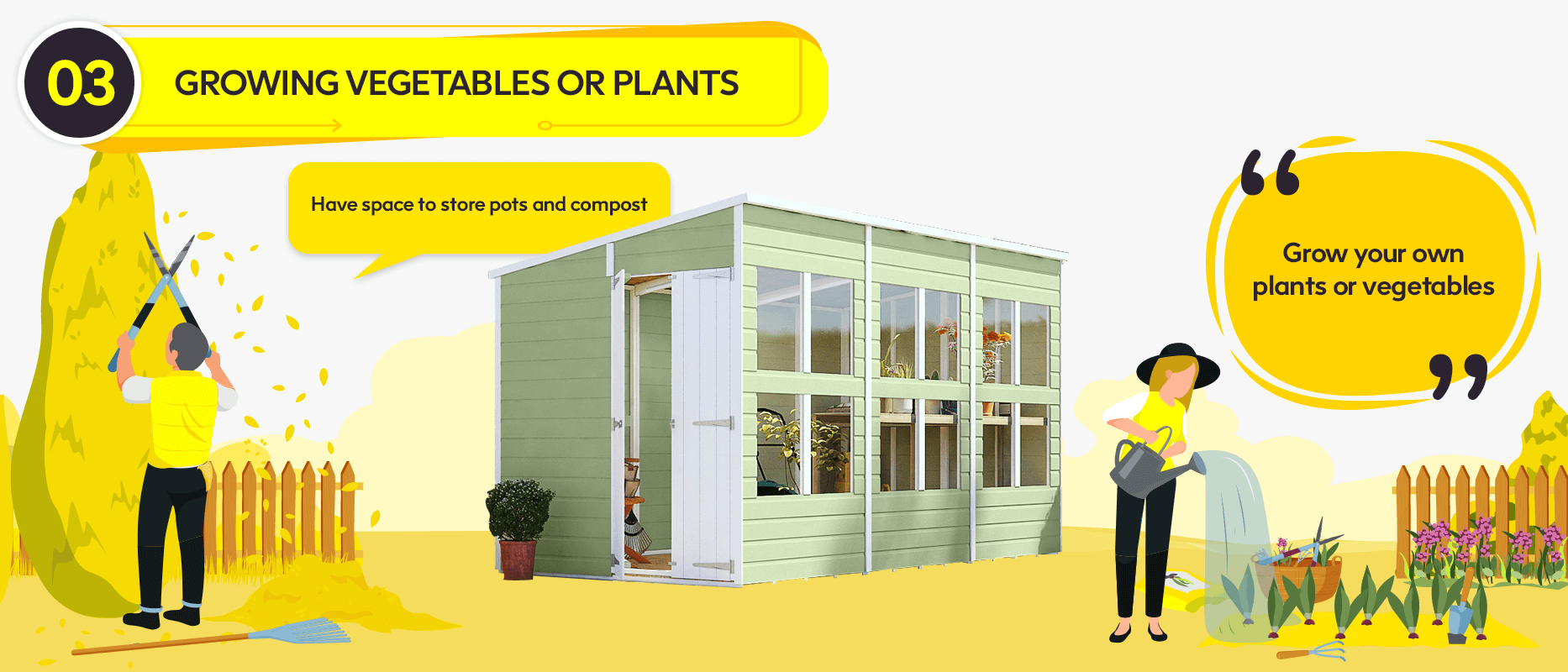 3. Growing Vegetables or plants
Grow your own plants or vegetables
Have space to store pots and compost
Turn your garden shed into the perfect plant growing house! Add some draw units to keep the different seeds organised and some shelves to store the plant pots on and watch your plants grow. The best vegetables are home grown and it is also an enjoyable hobby.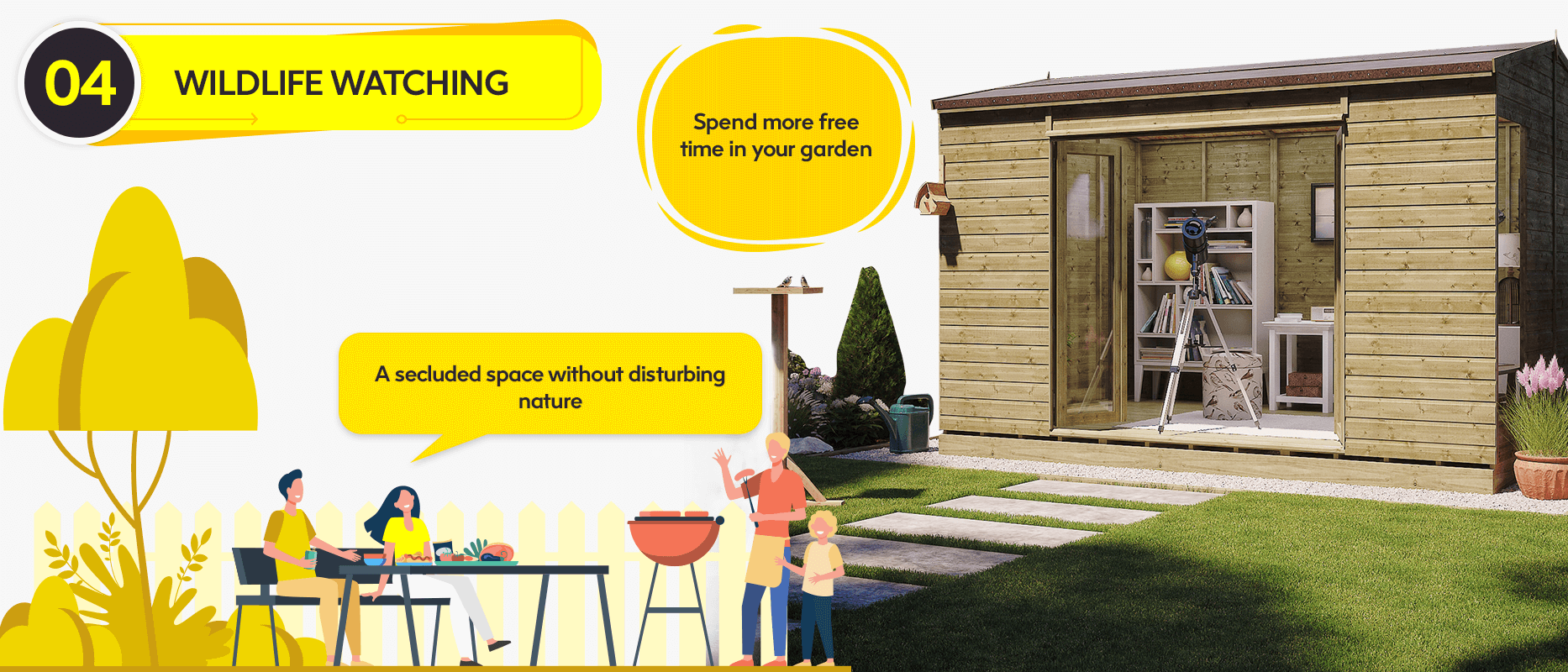 4. Wildlife watching
Spend more free time in your garden
A secluded space without disturbing nature
If you are a nature and wildlife enthusiast, then turning your garden shed into a wildlife spotting zone is a great way to watch and observe your garden's wildlife without disturbing it. Make sure your shed has some windows and furnish it with a comfy chair and some binoculars to start finding your favourite garden animals.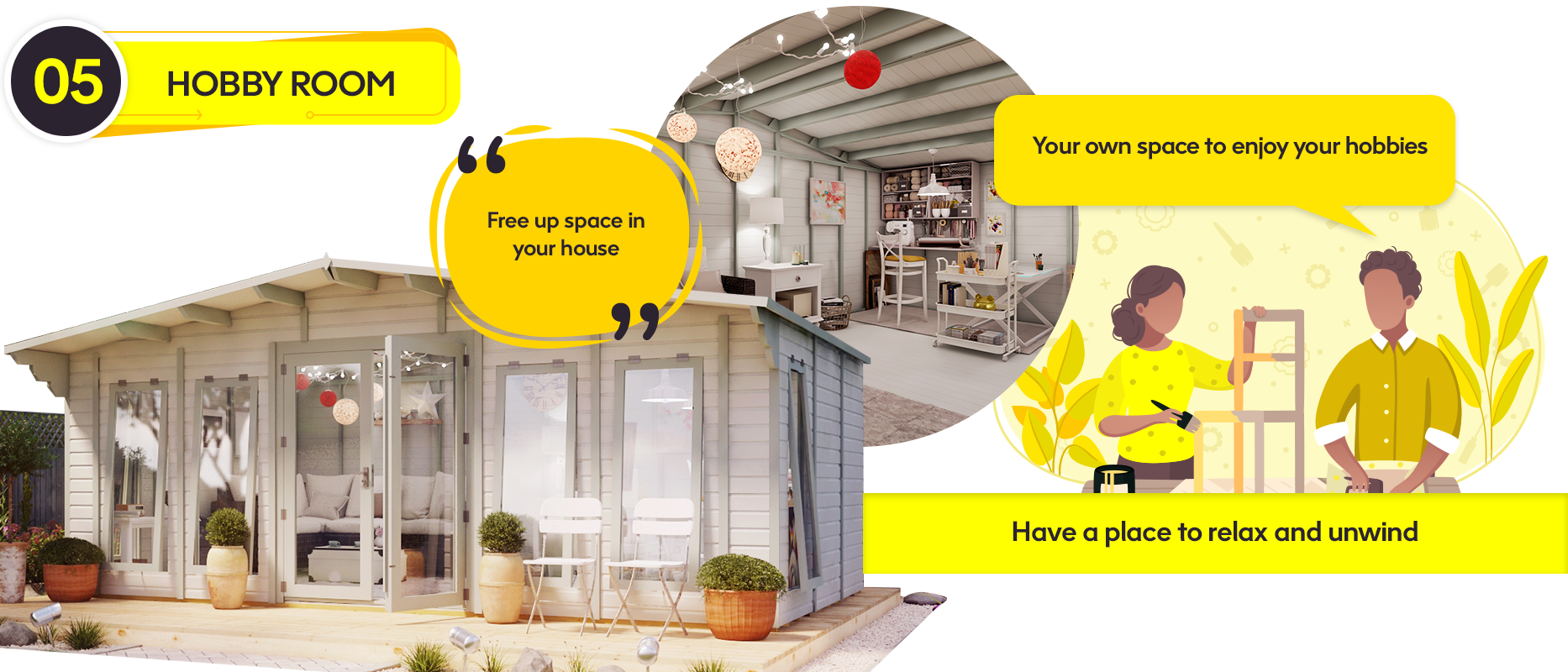 5. Hobby Room
Your own pace to enjoy your hobbies
Free up space in your house
Entertain your guests in the surrounds of your garden
Have a hobby that takes up too much space in the house? Maybe you are an artist and want a dedicated area to paint and draw from, but do not have the extra space in the house? A garden shed is a budget friendly way to create a dedicated space to enjoy your favourite hobbies. Using a garden shed as a hobby room is also ideal if you have children - you can create a play zone where all the toys can be stored.