Having a Man Cave in your garden is a great way to create a dedicated space for fun, relaxation, entertainment and hobbies that everyone can enjoy.
Having fun at home is important, so here are some ideas for Man Caves to create a fun space for any gender, age and person to enjoy.
There are many benefits of a Garden Man Cave. It will create a detached space from your house for privacy and noise control. A Garden Room is also cheaper than extending your house for the extra space. A Garden Room is fully insulated for all year-round use.
We have a range of Garden Rooms ideal for creating a Man Cave that come in various sizes. A larger sized Garden Room is perfect for pool tables, large TVs and arcade games, great for multi-purpose use. A small Garden Room is great for creating a bar or chill out space.
Man Cave Ideas: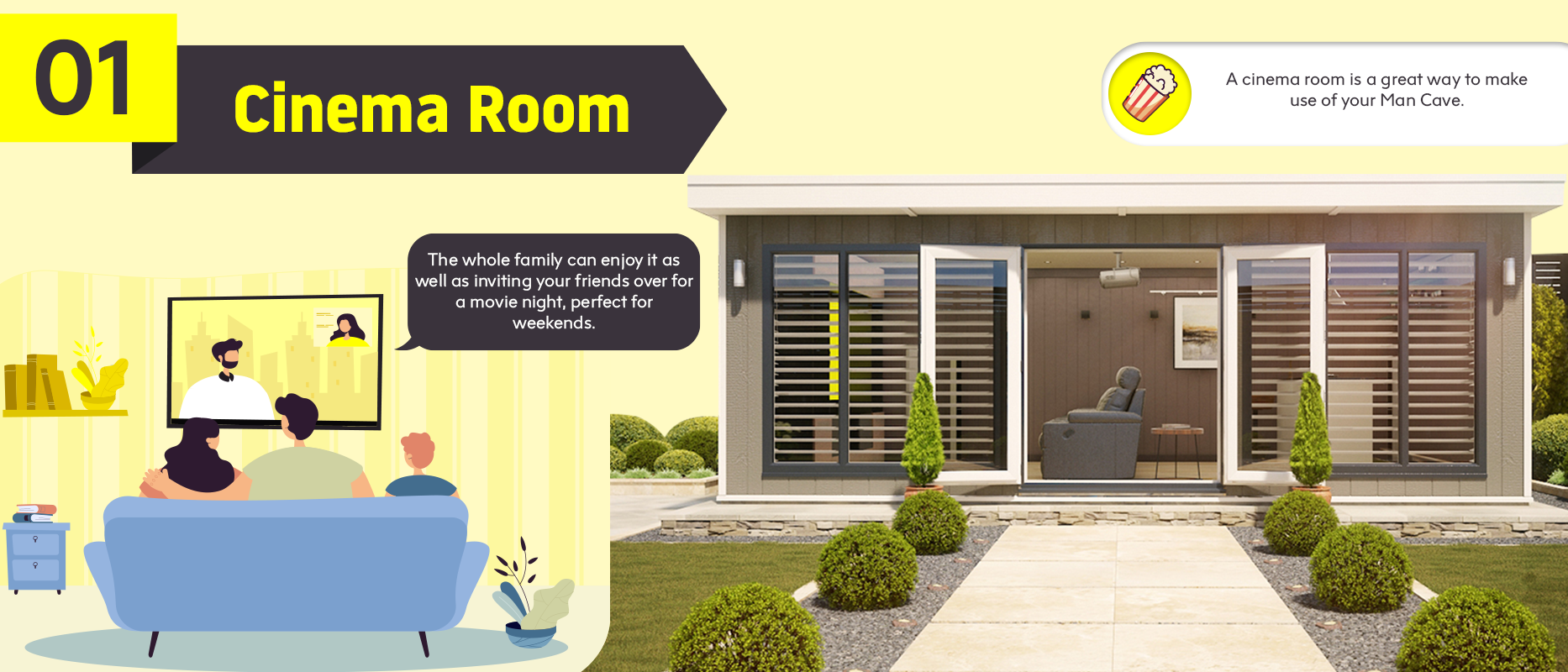 Cinema Room
A cinema room is a great way to make use of your Man Cave. The whole family can enjoy it as well as inviting your friends over for a movie night, perfect for weekends.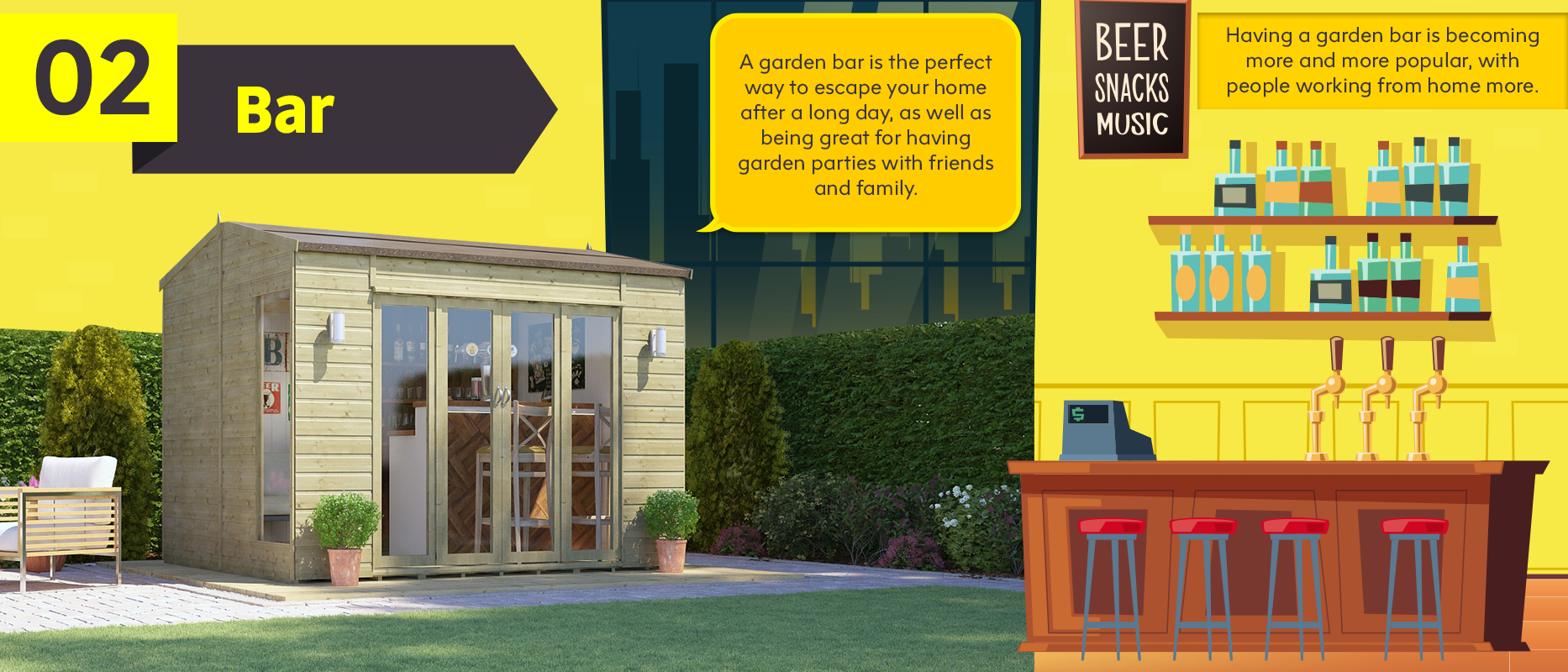 Bar
Having a garden bar is becoming more and more popular, with people working from home more. A garden bar is the perfect way to escape your home after a long day, as well as being great for having garden parties with friends and family.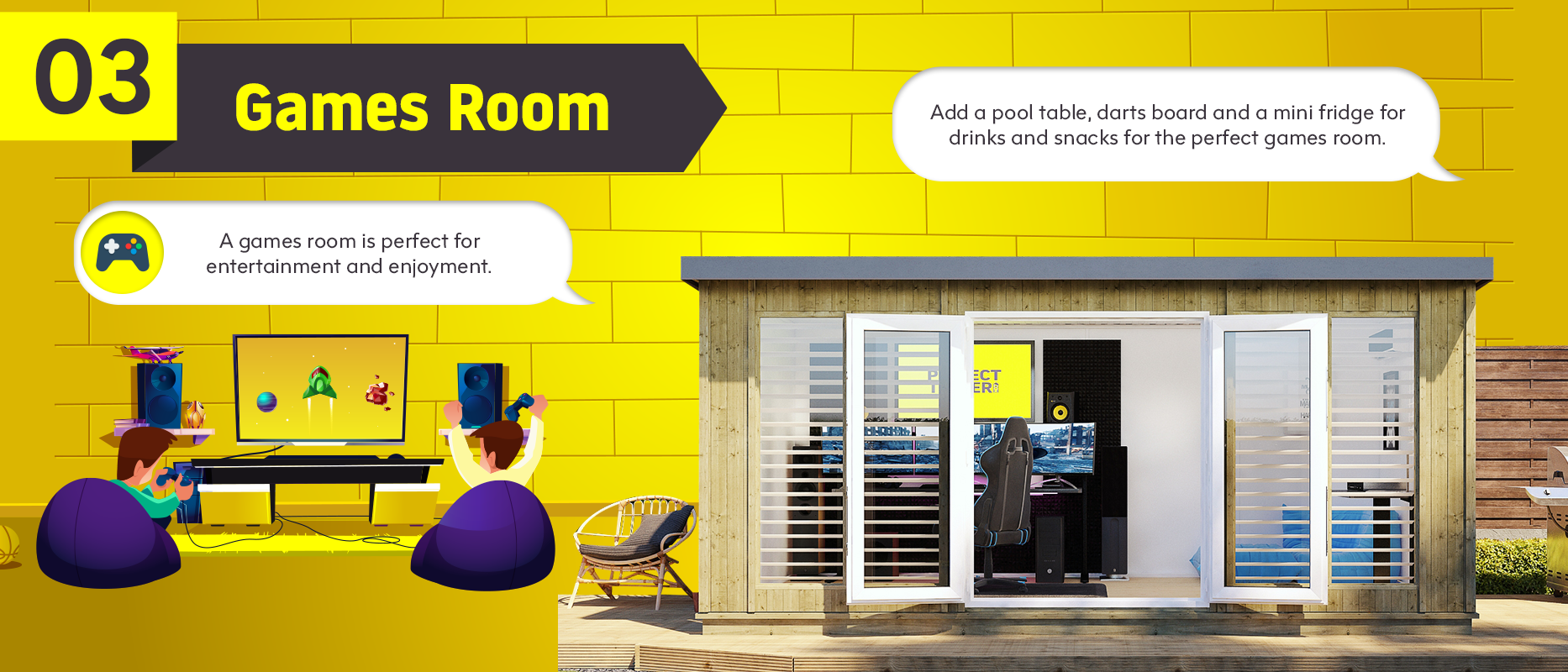 Games Room
A games room is perfect for entertainment and enjoyment. Add a pool table, darts board and a mini fridge for drinks and snacks for the perfect games room.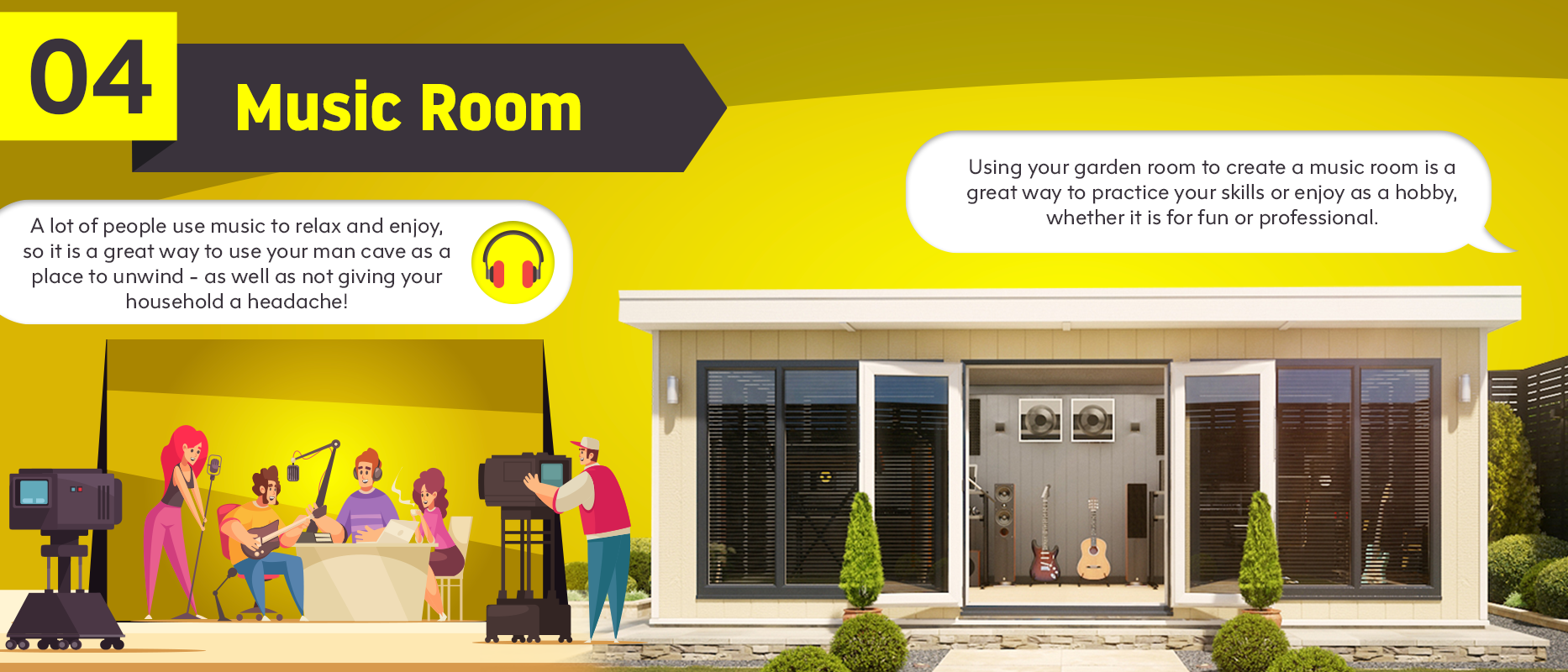 Music Room
Using your garden room to create a music room is a great way to practice your skills or enjoy as a hobby, whether it is for fun or professional. A lot of people use music to relax and enjoy, so it is a great way to use your man cave as a place to unwind - as well as not giving your household a headache!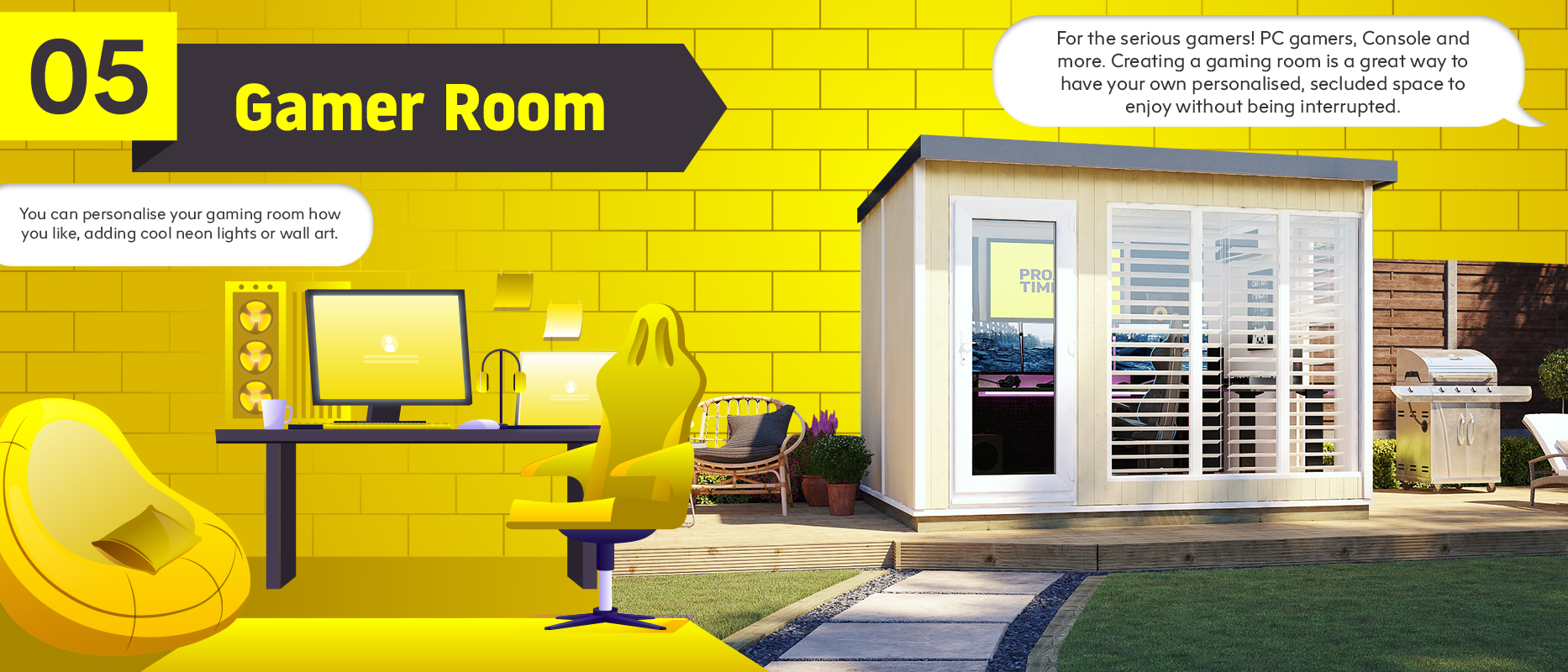 Gamer Room
For the serious gamers! Computer gamers, Xbox, PS5 and more. Creating a gaming room is a great way to have your own personalised, secluded space to enjoy without being interrupted. You can personalise your gaming room how you like, adding cool neon lights or wall art. Furnish it with a desk and gaming chair if you are using a computer, or a TV and sofa, finish it off with a mini fridge and you've got yourself the perfect gaming room!
We hope these ideas have given you inspiration to create your own Garden Man Cave, Take a look through our website or call 01777 802300 for more information and find the perfect Man Cave for you!