Preparing your Garden for winter can be a substantial task, so we're going to give you tips and tricks to make it easier. Keeping your garden well maintained throughout the year will benefit it when the summer months arrive and you are able to enjoy it in the pleasant weather.
Clean up rotting and dead plants, this will stop healthy ones from becoming infected and also allow new ones to grow with no hazards, as well as keeping your garden looking fresh.
Clean up rotting and dead plants
allow new plants to grow next year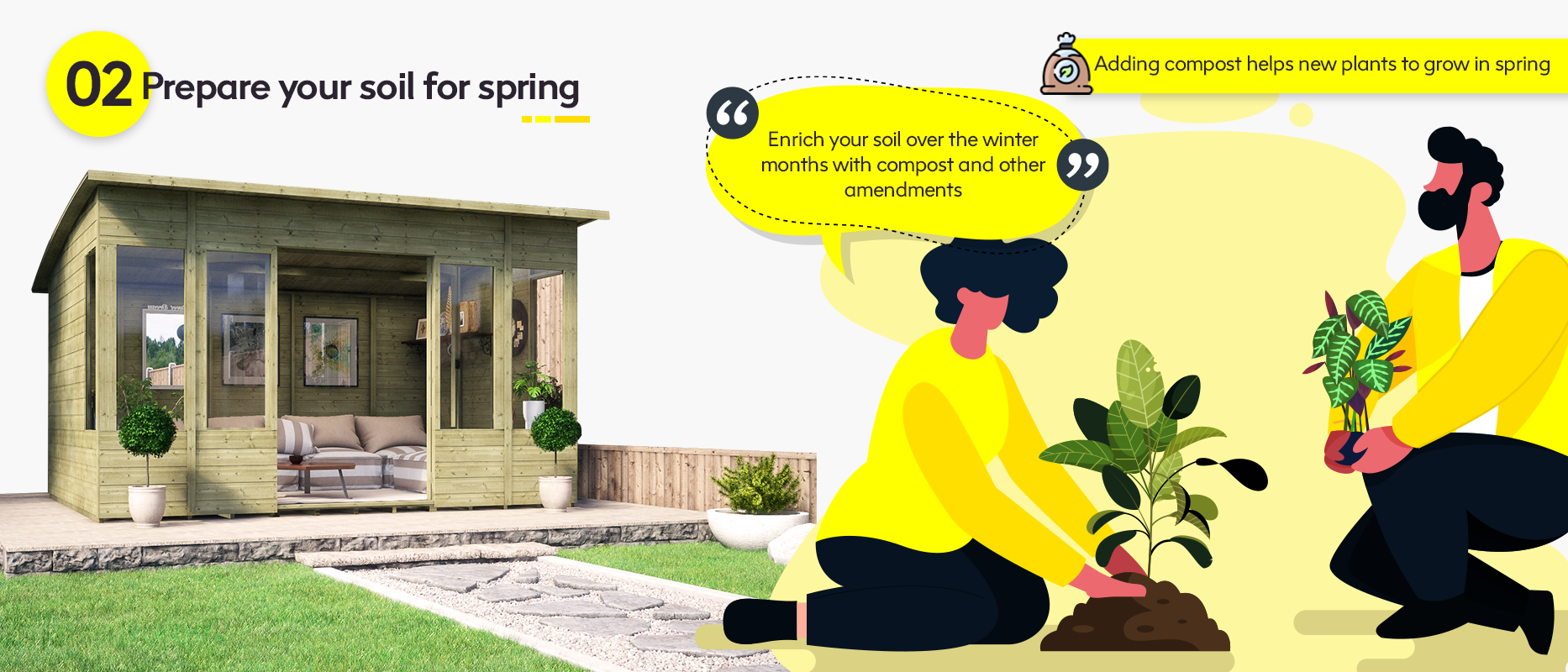 Prepare your soil for spring - During autumn and winter, it is a great time to dig up your soil and add amendments like compost, fertilizer and manure, which will break down and enrich your soil over the winter months, ready for fresh, new plants to grow when spring arrives.
Enrich your soil over the winter months with compost and other amendments
Adding compost helps new plants to grow in spring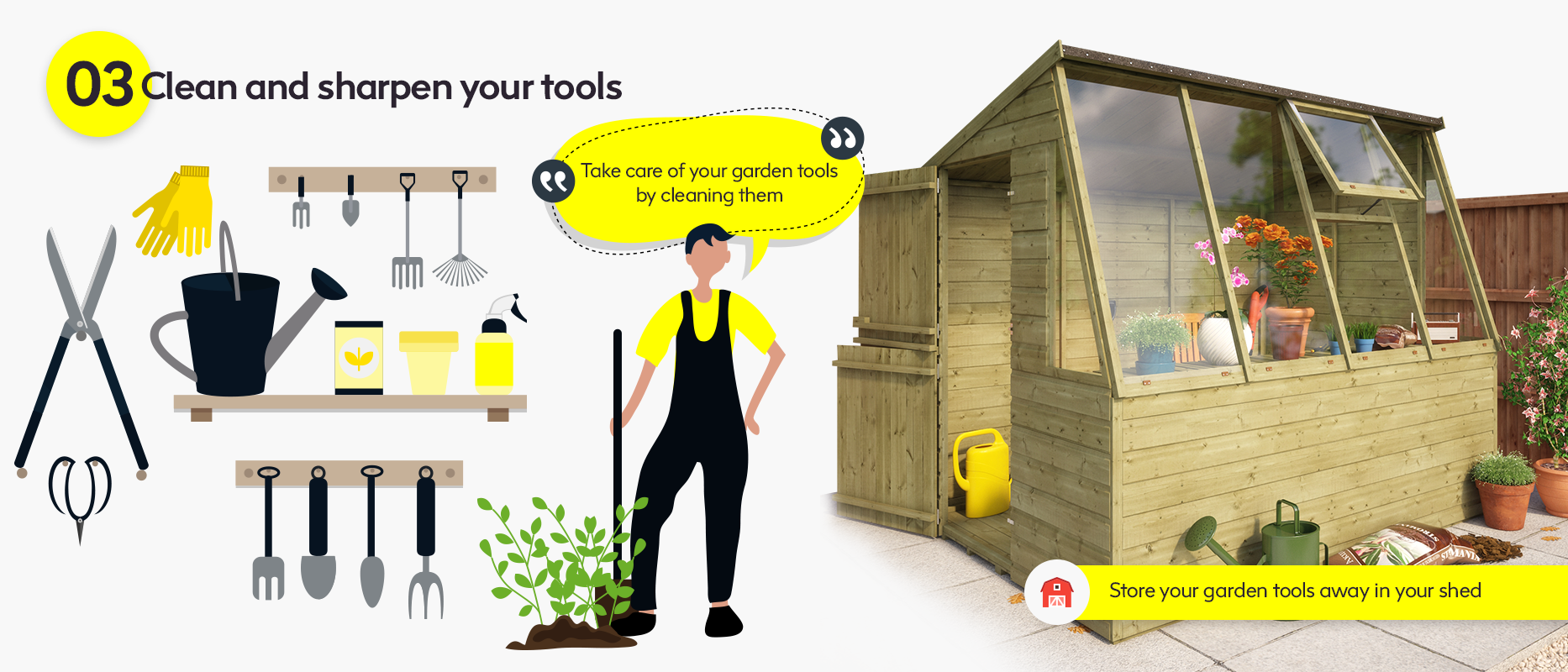 Clean and sharpen your tools - make sure you take care of your garden tools and store them away in a garden shed where they are protected from weather conditions throughout winter, they will be bright and shiny when the season changes.
take care of your garden tools by cleaning them
Store your garden tools away in your shed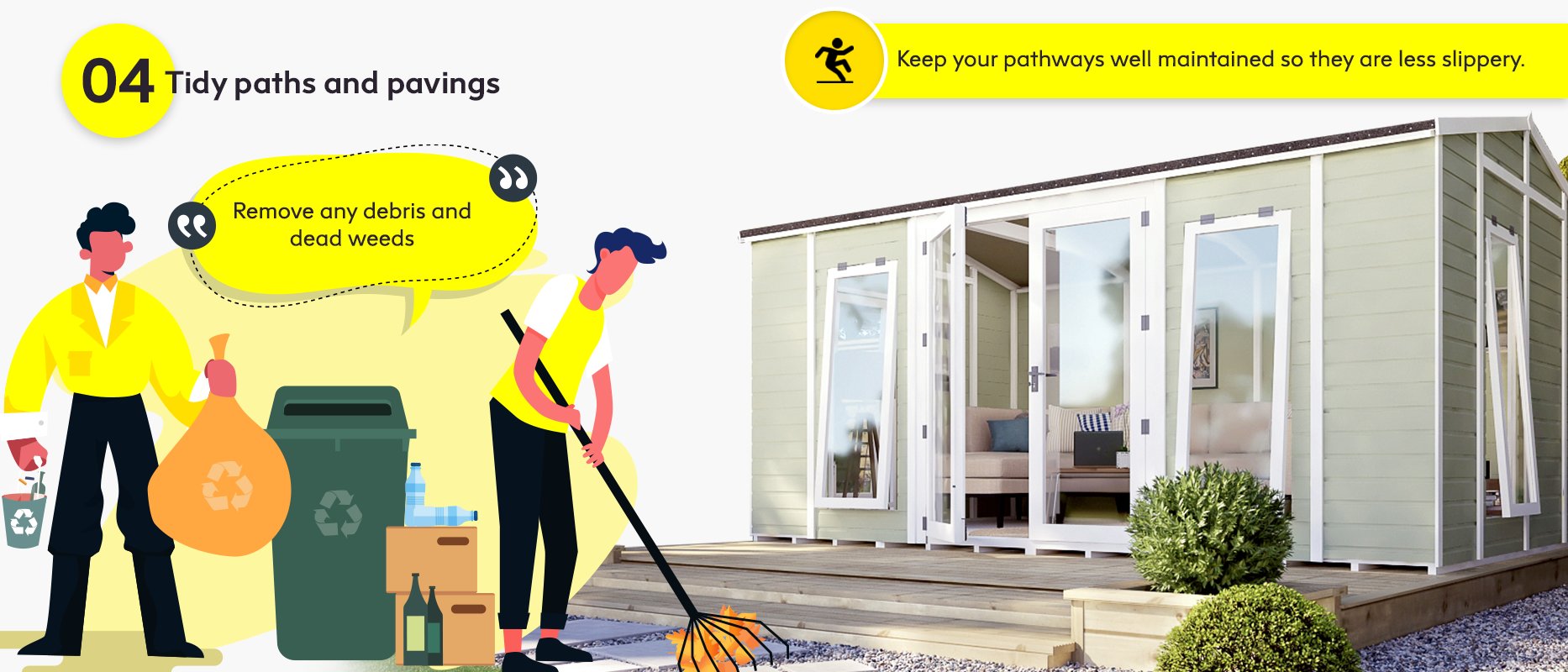 Tidy paths and pavings - Remove any debris, dead weeds and leaves from your walkways and garden edges, this will keep your paths less slippery and well maintained.
Remove any debris and dead weeds
Keep your pathways well maintained so they are less slippery.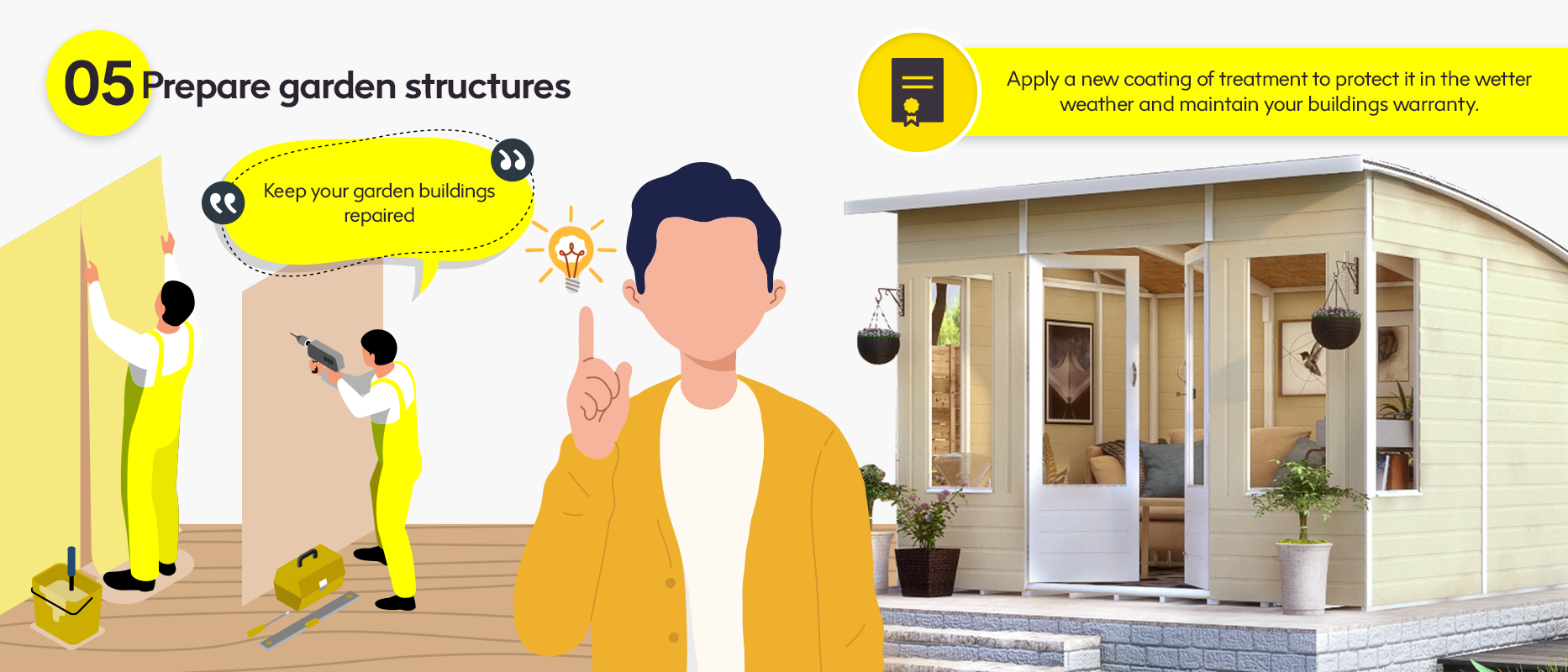 Prepare Garden structures - Make sure your garden sheds are prepared for the winter. Repair any damages or weak boards as the cold weather will add to this problem.
Keep your garden buildings repaired.
Apply a new coating of treatment to protect it in the wetter weather and maintain your buildings warranty.
If you follow these main steps for your garden winter care, you'll have a fresh, beaming garden to enjoy in the spring, don't leave your garden to suffer.