1. Spend more time in your garden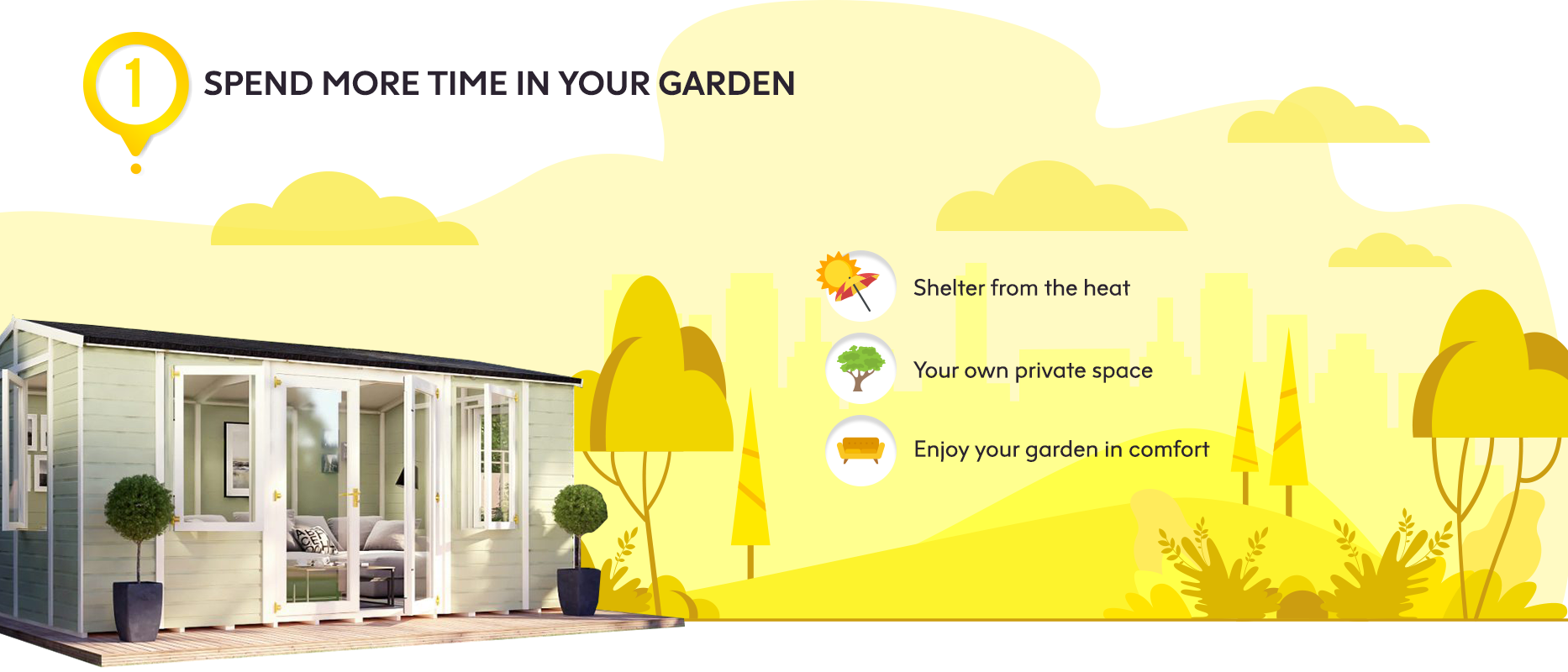 Shelter from the heat
Your own private space
Enjoy your garden in comfort
Enjoy more time in your garden, providing a sheltered area to enjoy your garden, away from the heat or rain. Summerhouses are versatile rooms to be able to enjoy your garden throughout the summer months.
2. The centerpiece of your garden.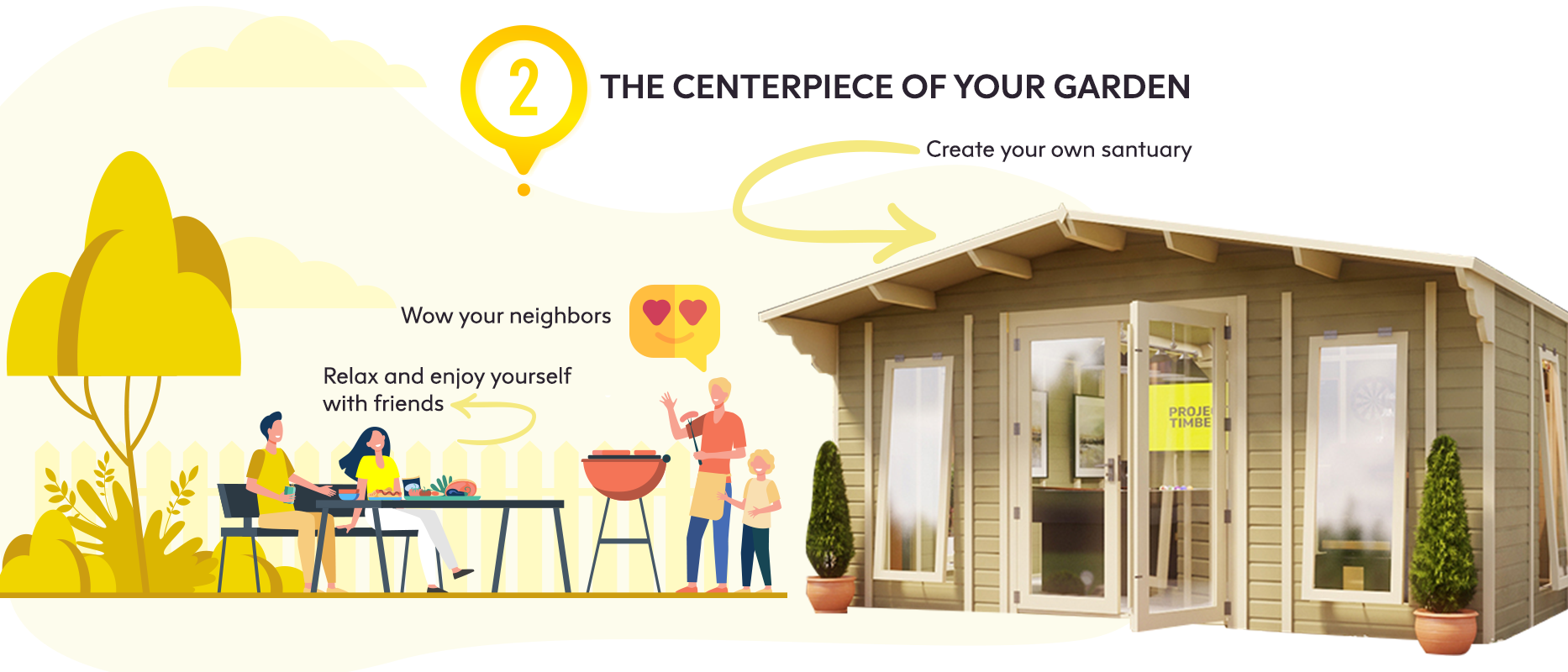 Wow your neighbors
Relax and enjoy yourself with friends
Create your own sanctuary
For a garden to be truly proud of and be the envy of your neighbors! With your own space to unwind in your garden, why not complete the set with your own seating area, sun loungers, or even a hot tub!
3. A quiet place to relax away from distractions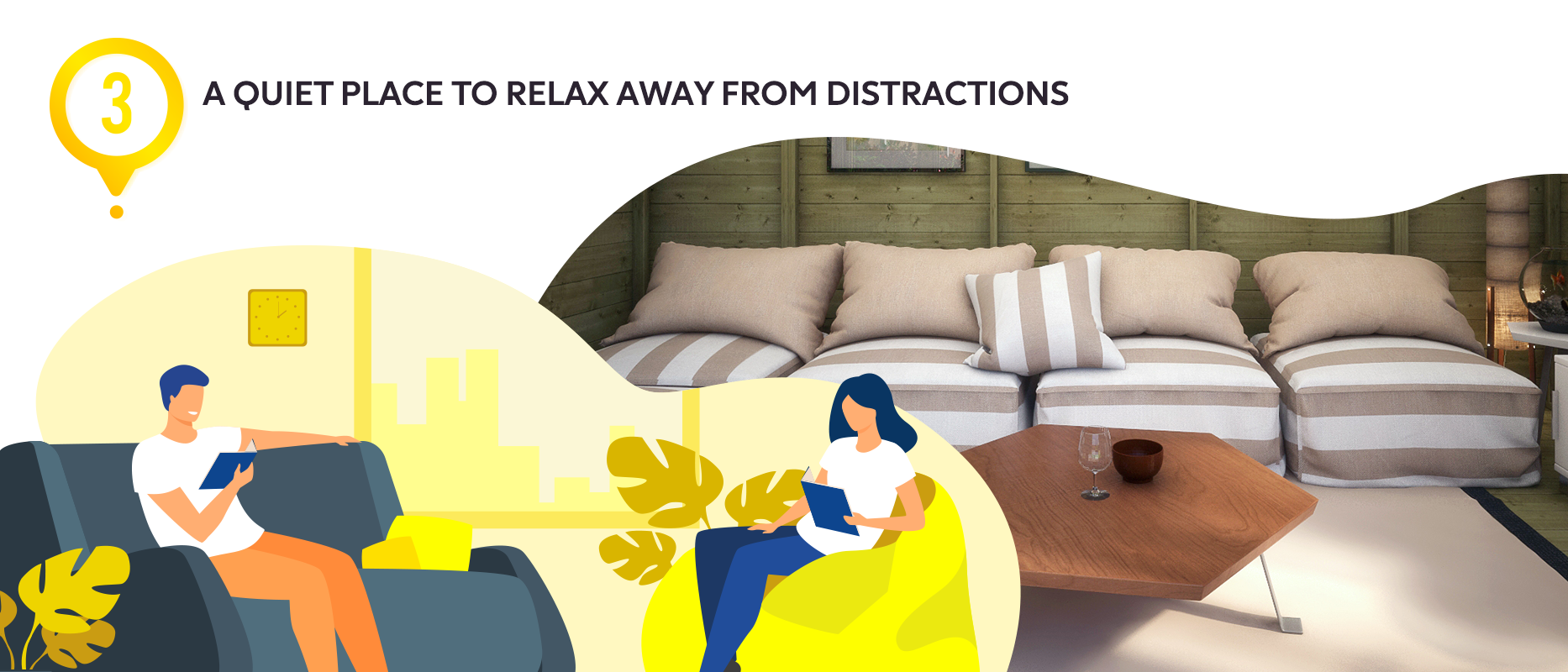 Unwind from your day
Your own private space
Your house is filled with distractions, whether it is people, noises, pets or entertainment devices. Having a secluded space away from these distractions is the perfect way to relax and wind down after a long day, or you might just want some peace and quiet.
4. Pressure Treated as standard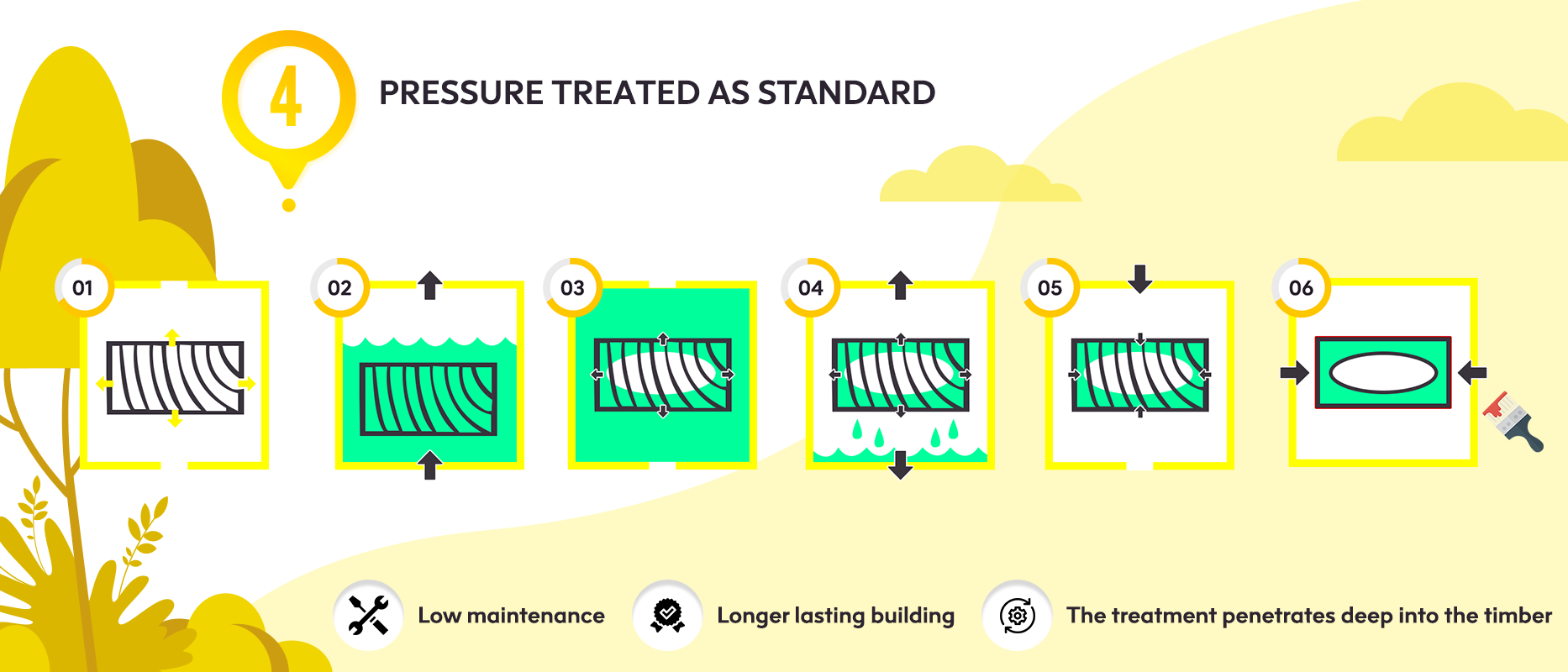 Low maintenance
Longer lasting building
The treatment penetrates deep into the timber
Our summerhouses come with free pressure treatment as standard to give you a longer-lasting building.
5. Easy Assembly with simple instructions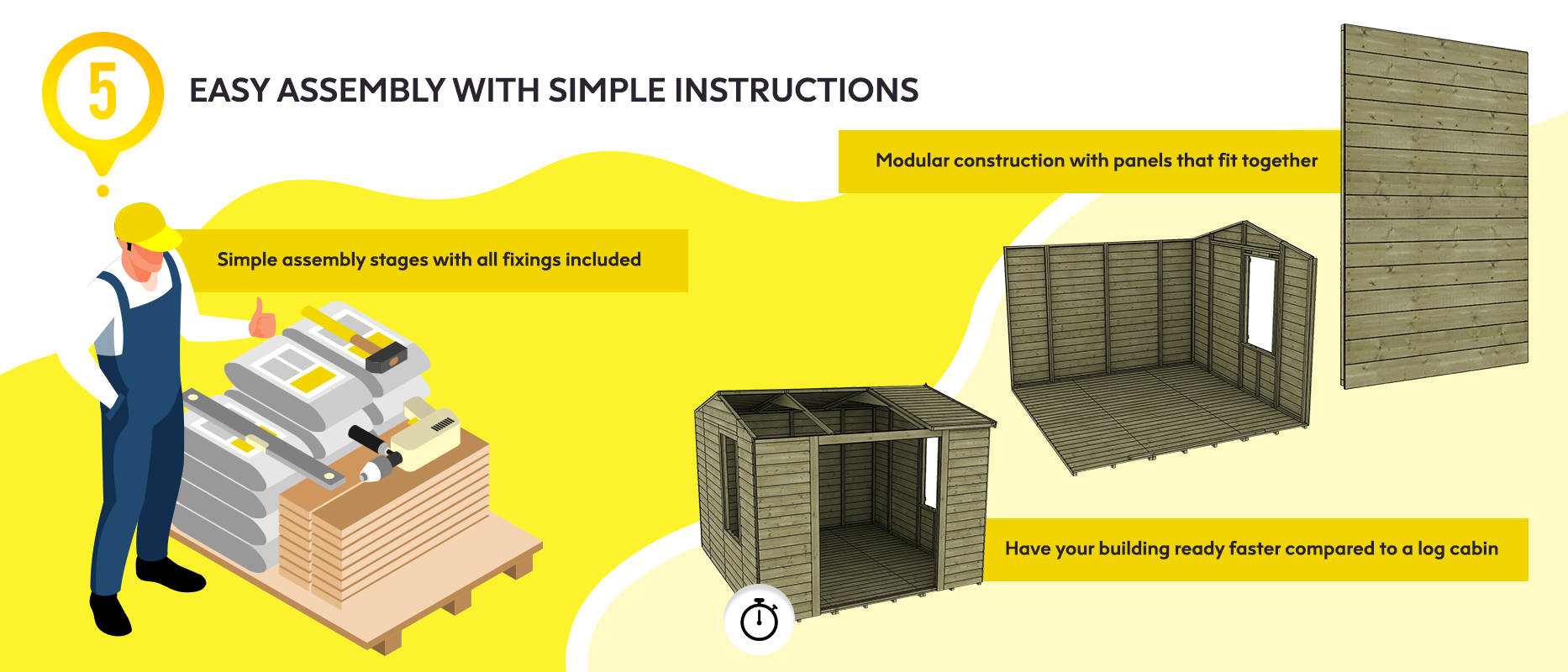 Modular construction with panels that fit together
Simple assembly stages with all fixings included
Have your building ready faster compared to a log cabin
Summerhouses are easy to assemble. You will have your summer house up and running within a few hours. Our summer houses come with easy-to-read instructions, to make the process a breeze.
6. Tailor your building to your requirements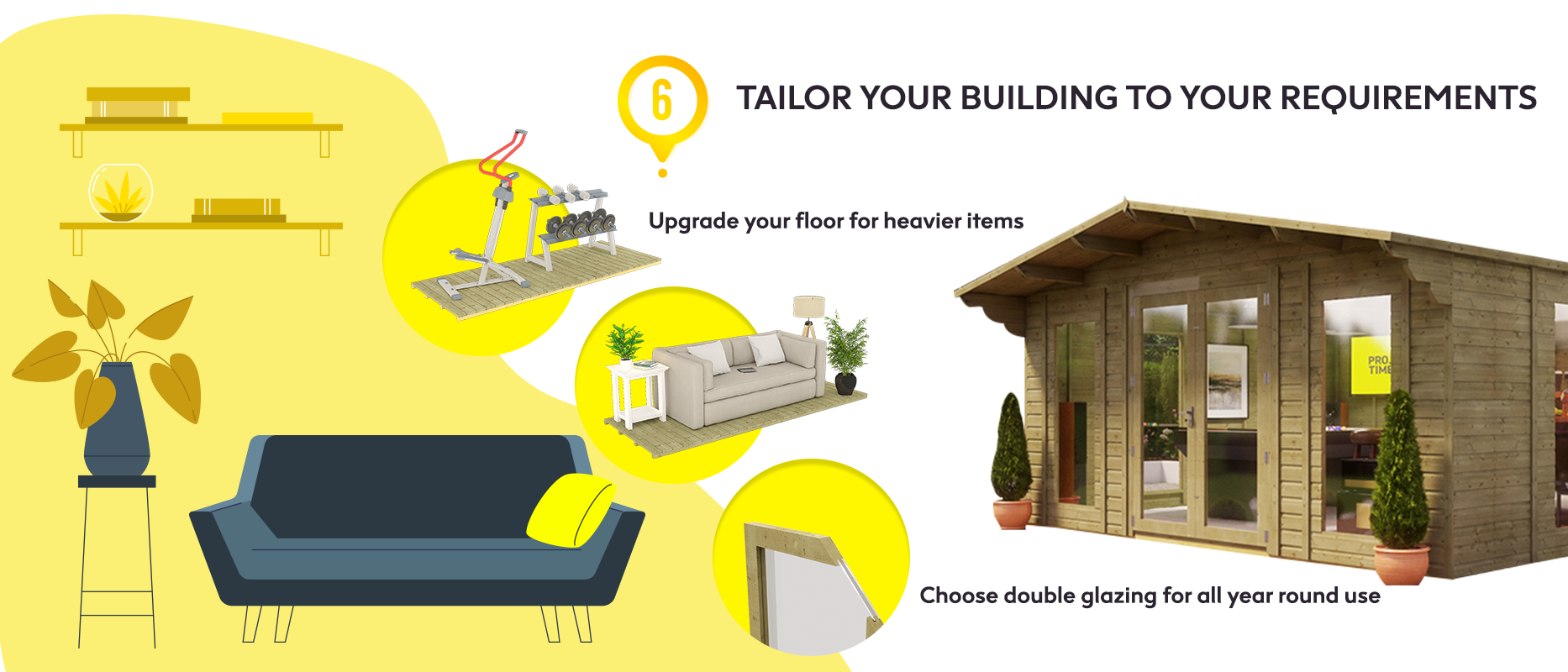 Choose double glazing for all year round use
Upgrade your floor for heavier items
Upgrade your roof covering to enjoy for longer
Ideally suited for all your requirements with a wide range of sizes and upgrade options to tailor your perfect building. Choose from styrene glazed or double glazed windows and doors for panoramic views of your garden. Floor thickness options are also available for those heavier items.
7. Add value to your home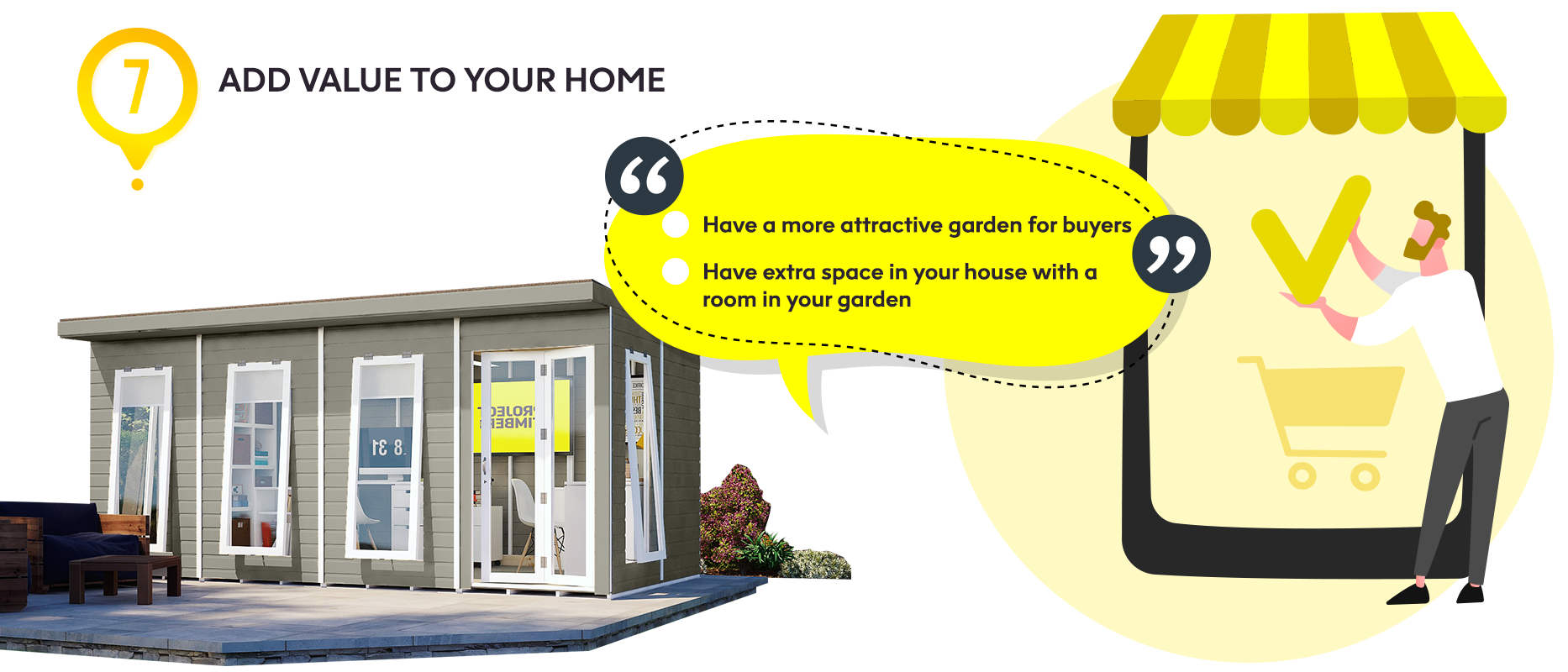 Have a more attractive garden for buyers
Have extra space in your house with a room in your garden
A neat and tidy garden furnished with a class British summerhouse is a valuable seller for families. It will give your home that finished look, ideal for if you come to sell it, nobody wants hard work with an unkempt garden!
8. A place in your garden for your family to all enjoy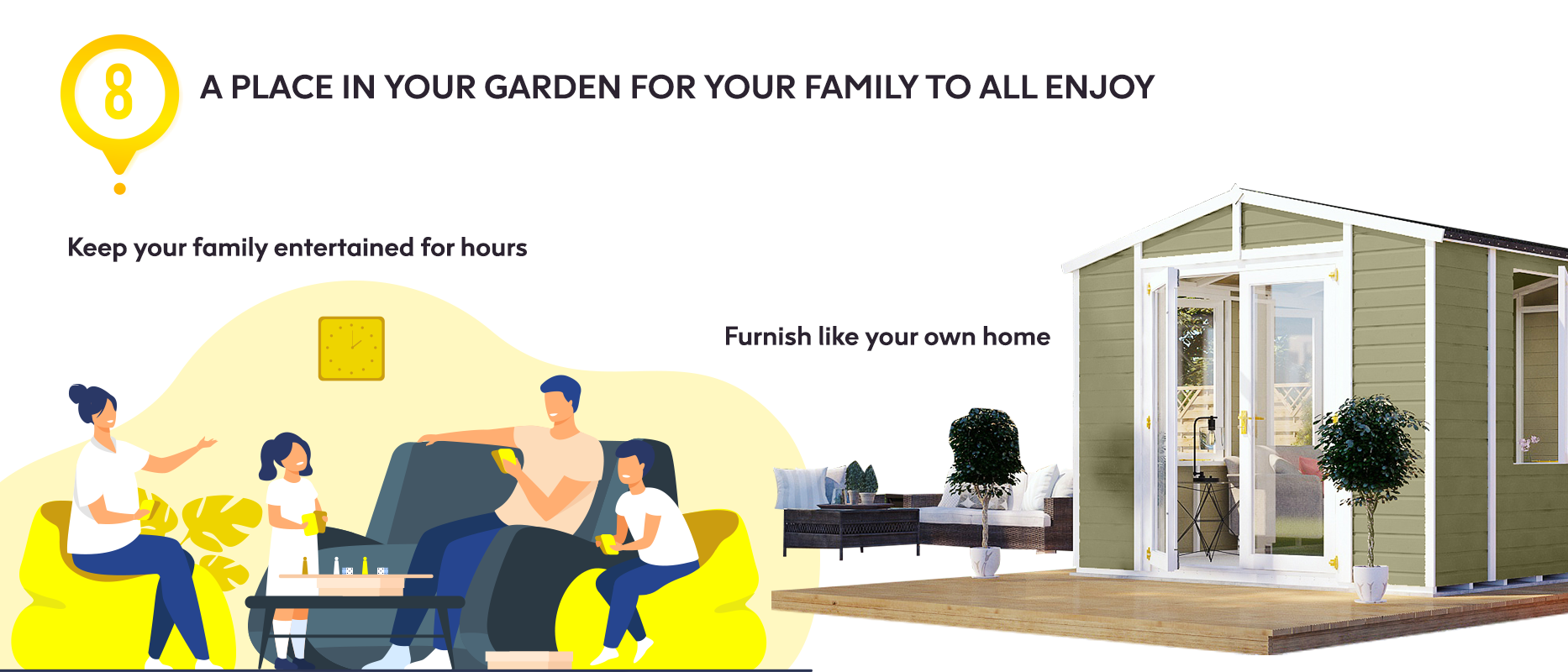 Furnish like your own home
Keep your family entertained for hours
A summerhouse can be a great base to sit down and enjoy a BBQ with your family and friends. Furnish it with a rug and a sofa, with the doors wide open letting in the warmth from the sun whilst the food cooks.
9. Add character to your garden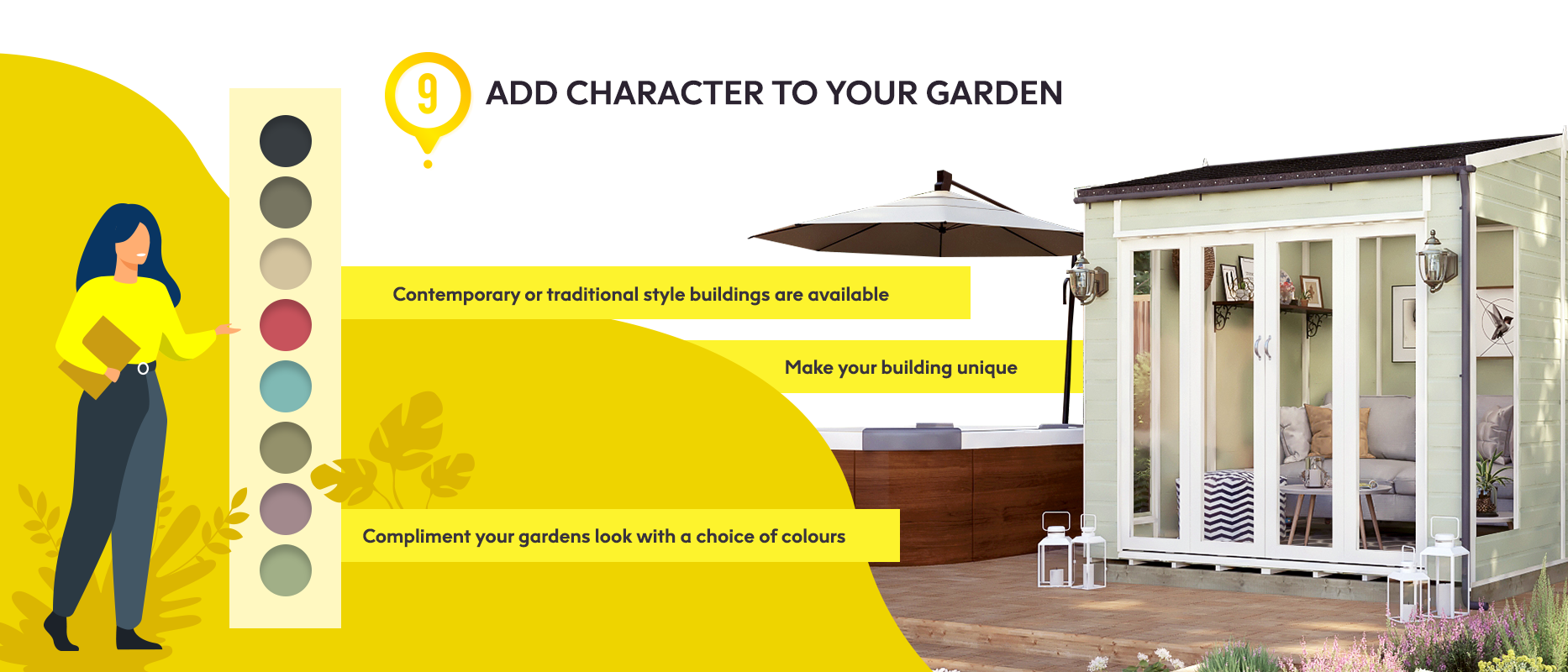 Make your building unique
Compliment your gardens look with a choice of colours
Contemporary or traditional style buildings are available
A traditional contemporary summerhouse can make any garden truly unique.
10. Suitable for multi-uses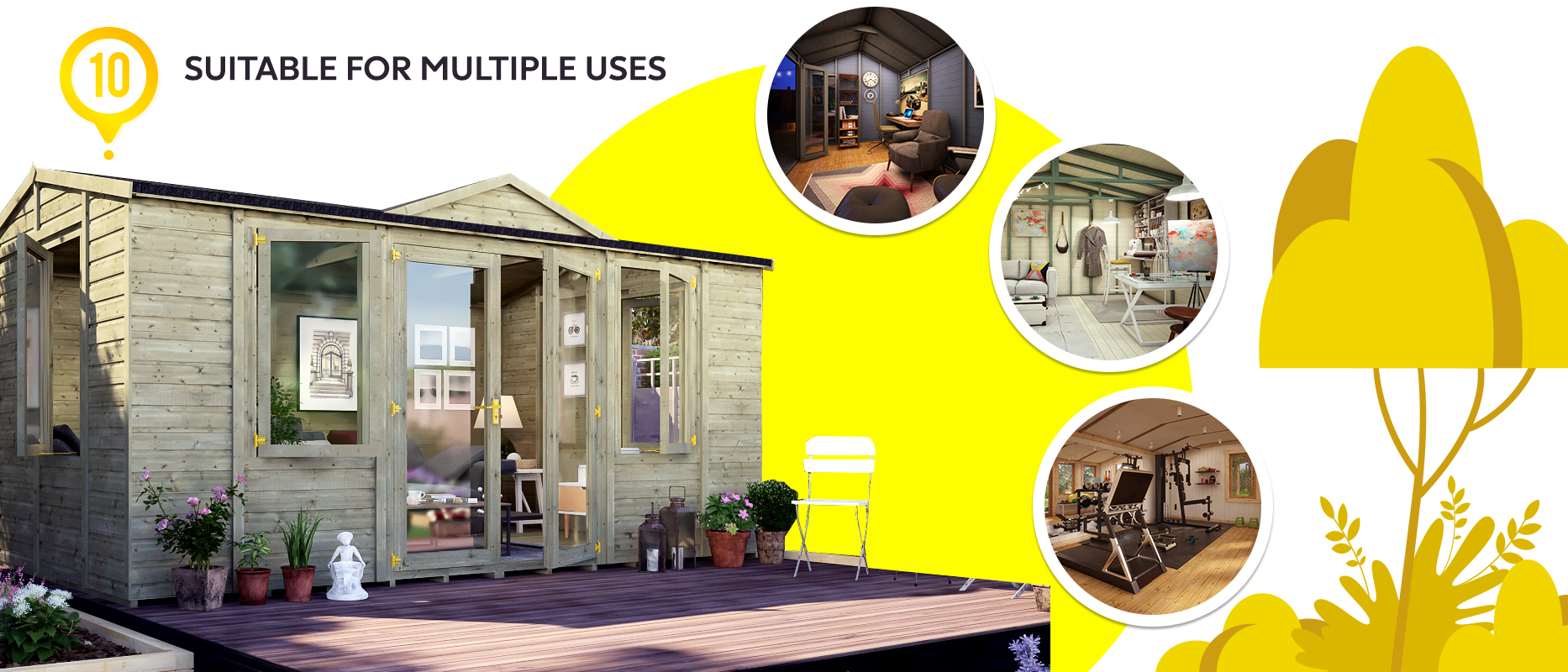 A summerhouse can be used for a variety of different things, which makes it versatile. Summerhouses are a great budget-friendly option to create a home office, a hobby room, such as arts and crafts, a cozy movie room, or even just a place to relax, read a book and listen to the birds sing.
Feel ready to buy your summer house? Here at Project Timber, we sell a great range of summerhouses, call 01777 802900 for more information.